2016 Women's Executive Leadership Program Class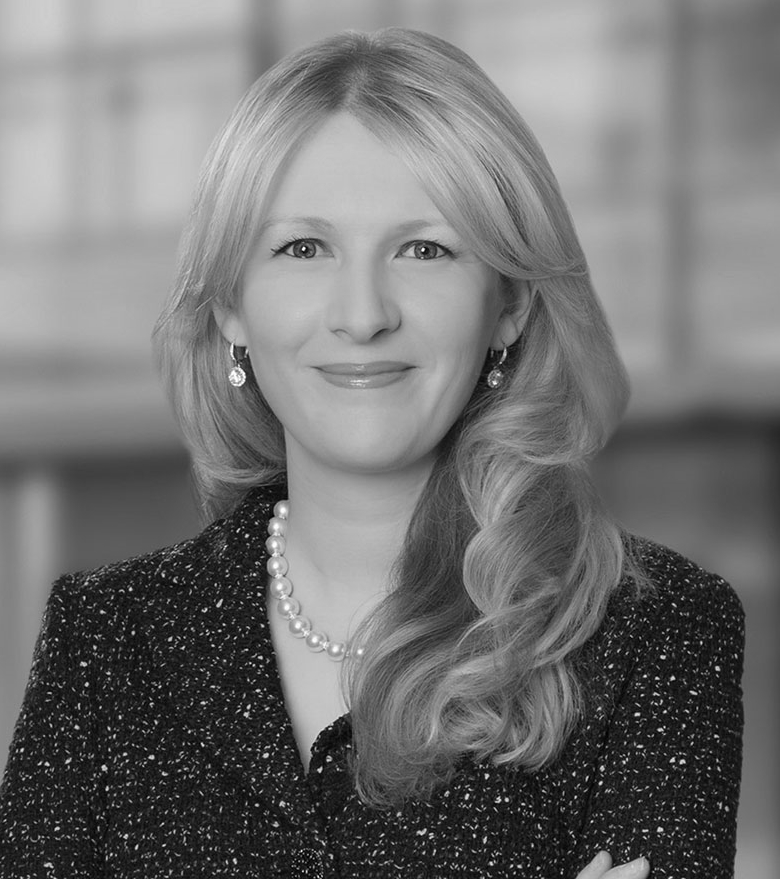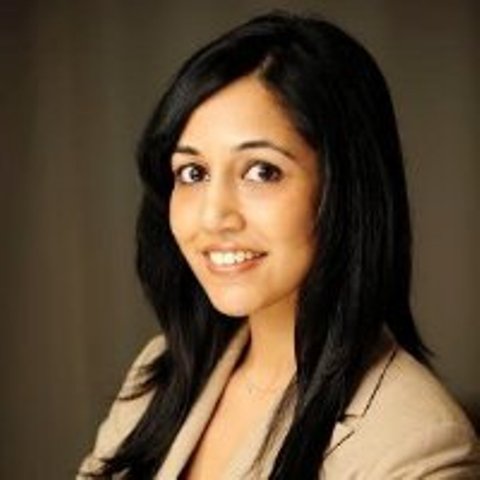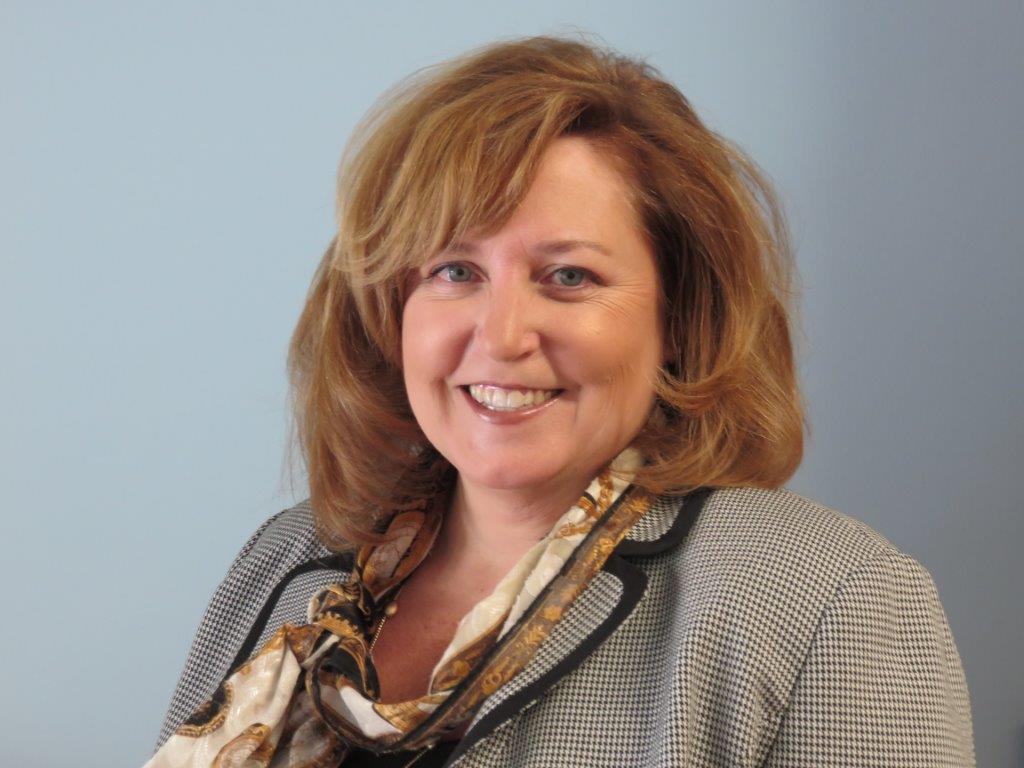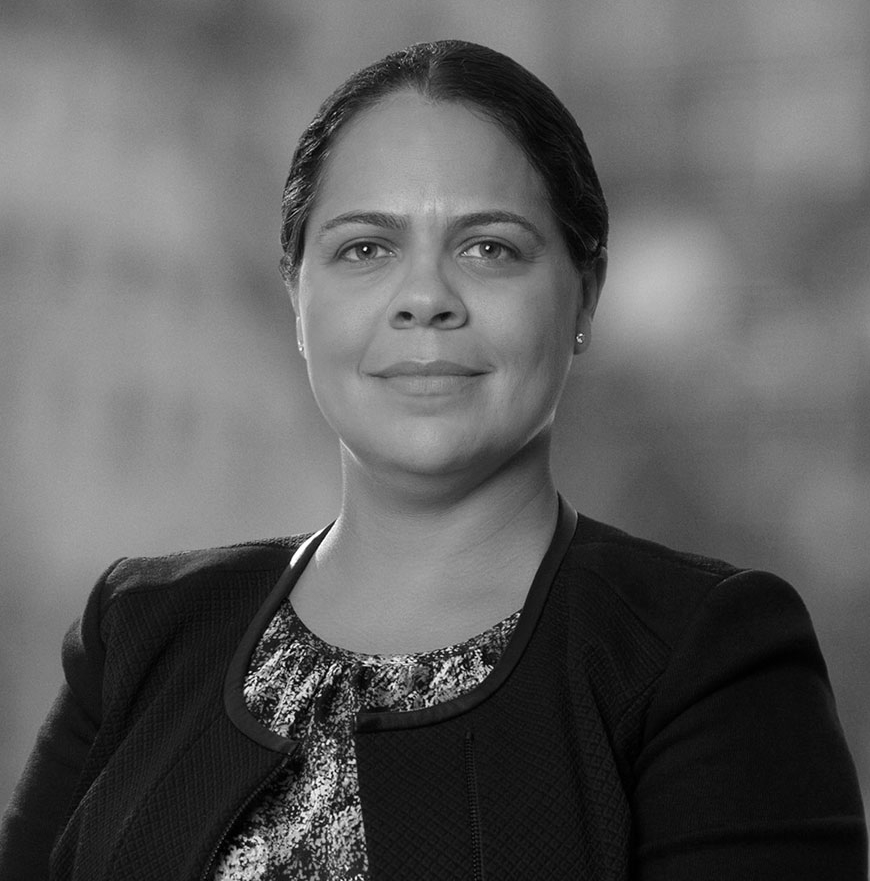 This year's class includes twenty-five highly accomplished women in healthcare, housing, law, professional services, entertainment, military, academia, government, and advocacy. From fourteen different states (districts and territories), the selected Fellows have earned their Bachelors, Masters, MBAs, MDs, JDs, and Ph.Ds from renowned universities across the country and from international institutions. These women have advanced in their fields by; developing mobile apps for the housing industry, researching methods for the earlier diagnosis of cancer, advancing legislature for safer roads, maintaining partnerships with local and global corporations, facilitating the growth of artistic projects and artists, defending high profile cases, and cultivating leadership programs. These women lead within their organizations, as well as contribute to their communities as active board members and volunteers.
Shubha Ahya

Shubha is an Associate Professor in Medicine -Nephrology at Northwestern University Feinberg School of Medicine. Her board certification is in Internal Medicine, Nephrology. Shubha earned her MD from Boston University and had both her fellowship and residency at the Washington University School of Medicine. She serves on the Board of Directors for Heartland Alliance for Human Needs and Human Rights and the National Kidney Foundation of Illinois, Inc.
Sharmila Ananadasabapathy, M.D.

Sharmila is a Professor of Medicine in Gastroenterology, and Vice President of global programs at the Baylor College of Medicine, Houston, Texas. In her current role, she oversees Baylor's global program affiliations, as well as The Baylor Global Innovation Center which seeks to develop novel, environmentally appropriate technologies and approaches to addressing global disease burden. This includes the development and validation of innovative, lower-cost, environmentally and culturally appropriate technologies and approaches for the management of diseases in underserved global settings.
An advanced gastrointestinal endoscopist by training, Dr. Anandasabapathy's research focus involves the development and validation of novel technologies for diagnosis of early gastrointestinal cancer. In additional to her primary appointment at Baylor, Dr. Anandasabapathy also holds an adjunct appointment in Bioengineering at Rice University in Houston, Texas. She holds a Bachelor of Arts in English Literature from Yale University and an MD from the Albert Einstein College of Medicine. She completed her Internal Medical Training at the New York Hospital-Cornell Medical Center and Memorial Sloan Kettering Cancer Center and her gastroenterology fellowship at the Mount Sinai Medical Center, New York.
Catherine Chase
Cathy Chase is Vice President of Governmental Affairs for Advocates for Highway and AutoSafety (Advocates), a coalition of national consumer, health and safety organizations and the major property and casualty insurance companies and trade associations. Advocates works to adopt federal and state laws, policies and programs that prevent motor vehicle crashes, save lives, reduce injuries, and contain costs. Cathy is the key advisor to the president on public policy and program decisions, directs federal lobbying efforts, and leads Advocates' program staff. She has extensive experience in building and leading both national and state coalitions with diverse partners, developing and implementing political strategies, writing testimony for Congressional and State legislative hearings, and garnering earned media to advance legislative efforts. Cathy has risen through the ranks at Advocates, serving as Legislative Assistant to the Vice President, Director of the State Program, Senior Director of Governmental Affairs and currently as Vice President. She has played a critical role in advancing highway and auto safety in state legislatures throughout the country and in Congress including occupant protection, impaired driving, teen driving, distracted driving, and commercial motor vehicle safety.
Cathy's prior experience includes working for nonprofits serving at-risk youth and political fundraising and campaigning. Cathy holds a JD from the George Washington University Law School and BA from Rutgers College. She has been an enthusiastic volunteer for a variety of community organizations as well as president of her children's cooperative preschool, PTA board member, and youth sports coach. Cathy's free time is enjoyed with her teenage son, 'tween daughter, and husband..
 
Marcia Cruz-Correa
Marcia completed her B.S. in Biology at the University of Puerto Rico, and her medical degree at the University of Puerto Rico Medical School. Dr. Cruz-Correa continued her training in Internal Medicine at the University of Puerto Rico Hospital, and subsequently a fellowship in Gastroenterology & Hepatology at Johns Hopkins University in Maryland. Dr. Cruz-Correa completed a doctorate degree in Clinical Investigation and Genetic Epidemiology at the Johns Hopkins Bloomberg School of Public Health. Dr. Cruz-Correa is an Associate Professor of Medicine & Biochemistry at the University of Puerto Rico, Adjunct Associate Professor of Medicine at Johns Hopkins University, and Adjunct Associate Professor of Surgical Oncology at the MD Anderson Cancer Center. She is actively involved as a Chair or committee member in several national gastroenterology societies including the American Association for Cancer Research (AACR), the American Society for Gastrointestinal Endoscopy (ASGE), and the American Gastroenterology Association (AGA).
She is also a member of the National Cancer Advisory Board (2011-20016), which is a presidential appointment by United States President Barack Obama. Her research focuses in gastrointestinal oncology, including the study of epigenetics and genetics in gastrointestinal cancer, hereditary GI cancers, and chemoprevention of gastrointestinal neoplasia. She leads a Gastrointestinal Oncology Program at the UPR Cancer Center, which is integrated by a multidisciplinary team of clinicians, basic and clinical scientists, and epidemiologists with an expertise in gastrointestinal cancer. The main focus of the Program is to elucidate genetic and epigenetic pathways for colorectal carcinogenesis among Hispanic patients. Evaluation of environmental and nutritional factors as effect-modifiers and gene-environmental interactions is an active investigative priority. Dr. Cruz-Correa and her team developed the first population-based familial colorectal cancer registry in Puerto Rico that currently has over 500 colorectal cancer patients with detailed epidemiological and environmental information. A second research area is chemoprevention, and Dr. Cruz-Correa leads an NCI sponsored clinical trial evaluating the role of bioflavinoids as chemopreventive agent in adult patients with Familial Adenomatous polyposis (FAP) and is a co-investigator evaluating the use of celecoxib in pediatric patients with FAP. In addition, her group is a member of the Polyp Prevention Study Group (11-site national consortia, lead by Dr. John Baron, Dartmouth University) participating in several clinical trials aimed at evaluating different compounds for chemoprevention of sporadic colorectal adenomas. Her research is sponsored by the National Cancer Institute and other private foundations including Doris Duke Charitable Foundation and the Cancer Research Prevention Foundation. Dr. Cruz-Correa has published over 70 original publications, is a reviewer of several NCI special review panels, and reviewer for numerous medical journals including Gastroenterology, Cancer Research, and GUT.
DeAndra J. Cullen

DeAndra is the Director for the Office of Education and Outreach, HUD's Office of Fair Housing and Equal Opportunities. This office leads the federal efforts to end housing discrimination and promote equal access to opportunity by administering and enforcing civil rights laws and educating the public on fair housing rights and responsibilities. DeAndra oversees all national education and outreach campaigns for FHEO. She monitors a multi-million dollar federal budget awarded on a competitive basis to fair housing partners and grassroots organizations for the development, execution and evaluation of national media campaigns. She worked with international technology giant, HP, on the launch of the first federal housing discrimination mobile app. This user-friendly mobile app allows individuals to obtain information about federal fair housing laws and to file housing discrimination complaints directly from their smartphones. She also lead the national release of a quick response (QR) code which links individuals to fair housing mobile adaptive pages for tablets and smartphones. This project was developed and executed in partnership with National Fair Housing Alliance (NFHA), a national fair housing stakeholder. Additional fair housing partners with whom she has partnered include: NAREB, NAACP, Urban League, LULAC, Moms Rising, and Access Living.
In addition to leading the national effort to promote fair housing through media campaigns, DeAndra developed and implemented the National Fair Housing Collegiate Partnership REACH campaign. This education and outreach initiative, which was launched on the campus of Tennessee State University in 2009, serves as a catalyst in the development of future generations of fair housing leaders and activists. Currently, FHEO has seven collegiate partners in Massachusetts, Rhode Island, Georgia, Tennessee, Kentucky, California, and Florida.
For almost five years, DeAndra has taught courses in labor relations law, contracts, and conflict management at Bowie State University as an Adjunct Professor. DeAndra has a Juris Doctorate (JD) from Indiana University School of Law in Bloomington. She has a Bachelor of Science in Economics from North Carolina A&T State University in Greensboro. She is a Certified Government Technical Representative. She received a certificate of completion from HUD's Leadership Development Program. She is the recipient of several honors including the Trumpet Awards Foundation High Heels in High Places Award, Secretary's Exceptional Achievement Award from the former Secretary of the U.S. Department of Labor, and the Assistant Secretary Distinguished Award in recognition of excellence, hard work, and commitment to the mission of HUD. DeAndra received national recognition from HUD for the Housing Discrimination Mobile App (the app ranked third on Top 10 List of Things We are Talking About in Essence Magazine. A resident of Upper Marlboro, Maryland, with her husband, Gary, an executive of a transportation enterprise, and their 8-year old daughter. When not working, DeAndra enjoys traveling and Zumba.
Angela Daker
Angela is a Partner at White & Case, LLP. Based in the firm's Disputes Group, she draws on her extensive courtroom experience to successfully lead teams in state and federal courts. Her key practice areas include commercial litigation, white-collar litigation, environmental litigation, class actions and SEC enforcements. She has accumulated significant knowledge of diverse sectors such as the construction and seafood industries. Angela has conducted state attorney general investigations on behalf of the US and non-US-based companies, as well as state attorney general investigations into consumer practices She is a valued resource for both foreign and domestic clients, who seek the benefit of her extensive experience in matters before federal and state courts. Familiar with the issues particular to her clients' business, Angela has accumulated significant knowledge of a diverse array of sectors and takes a hands-on approach, managing all aspects of her matters. With a track record in litigation, spanning oral arguments, evidentiary hearings, jury trials, and appeals, Angela is able to provide insightful representation. Angela earned her BA from Knox College and her JD from Northwestern University School of Law.
Claire DeLelle
Claire is a Partner at White & Case LLP. Her practice focuses on international disputes in federal and state courts in the United States at both the appellate and trial levels. She specializes in representing foreign and foreign-sovereign clients as well as international financial institutions in complex commercial litigations and actions brought under U.S. anti-terrorism laws. She also represents domestic and foreign companies and individuals in civil and criminal investigations under the U.S. antitrust laws and economic sanctions laws and regulations. She has a breadth of trial experience, including representing an international financial organization in a recent bench trial and defending former CEO, extradited from the United Kingdom, in a U.S. criminal jury law.
Claire earned her LLM from American University's Washington College of Law and her LLB from University of Aberdeen in Scotland.
Kate Dinota

Kate is Community Director at NationSwell, a digital media company focused on American innovation and renewal. During her WELP Fellowship, Kate was Associate Director of Corporate Member Relations at the Council on Foreign Relations (CFR), where she is part of a team responsible for developing and executing stewardship strategies for over 160 global corporate member companies, and increasing private sector engagement with CFR. She also directs the corporate program's external marketing and communications initiatives.
Prior to assuming this role, Kate was CFR's Assistant Director (and previously Program Coordinator) of New York Meetings. In this capacity she developed and managed relationships and partnerships with key domestic and international policymakers, subject matter experts, and business leaders for participation in CFR programming and initiatives. She researched, monitored and evaluated international policy trends in order to frame 150+ discussions and events per year for CFR members, corporate leaders, the broader policy community, and the general public.
Prior to joining CFR Kate was a researcher and analyst with Swiss-based communications consulting firm Media Tenor International. She analyzed opinion-leading international media data in order to determine what reality is reflected in the media to the public. She has an M.A. in Global Development Policy from Boston University where she was a merit scholar, senior resident assistant, and research assistant, and a B.S. in International Studies and Spanish from the University of Scranton. She lives in Brooklyn, NY and enjoys traveling, both locally and internationally, as much as possible.
Jennifer Galambos
Jennifer, Ed.D is the Assistant Head of School and Upper School Director at The Bryn Mawr School, an all-girls independent school located in Baltimore, Maryland. During her time at Bryn Mawr, she spearheaded a curriculum review process for preschool to grade 12, focusing on 21st century education innovations and trends. In her current administrative work, shehas been focused on student wellness, balancing traditional academic values with innovations, character-building, and teacher's lives and schedules. She has helped lead Bryn Mawr in the creation of The Bryn Mawr Way: A Contemporary Vision for What Girls Need to Thrive, the school's new strategic plan. She has also taught United States History and coached Varsity Tennis.
Before coming to Bryn Mawr, Dr. Galambos served in administrative roles at The Bullis School in Potomac, Maryland, Green Farms Academy in Westport, Connecticut, and Saddle River Day School in Saddle River, New Jersey. Dr. Galambos earned her Bachelor of Arts from Franklin and Marshall College, Master of Education from Loyola University in Maryland, and Doctor of Education from Columbia University's Teachers College. She is the chair of the Education Program committee and member of the board of trustees for the SEED School of Maryland, Maryland's only public boarding school. In her spare time, Jennifer plays competitive tennis, bikes, and enjoys traveling.
Leigh Gibson
Leigh is the Director of State Network Advancement and Leadership at the Center on Budget and Policy Priorities, a policy institute whose nonpartisan research influences federal and state policies designed to reduce poverty and inequality. In this role, Leigh coordinates and guides the development of activities of the State Priorities Partnership, a 42-member state network. Recently, Leigh launched leadership programs for state staff. With a combined staff of more than 250 and budget of more than $25 million, the Partnership plays a leading role in the state-level progressive movement.
After graduating with a Ph.D from Princeton, Leigh enjoyed a successful career in academia. Eventually, her commitment to social and economic justice goals outgrew their volunteer status and she launched a second career in the nonprofit world. She began this second career at Isles, a community development corporation in Trenton, NJ, where she served in a variety of roles including Deputy Operations Director and Director of Research and Program Evaluation. A turnaround stint at a troubled high school and launching a microfinance program targeting underserved communities in one of the country's most troubled cities gave her deep first-hand experience in frontline program implementation. Also in Trenton, Leigh served as Director of Development and Operations at New Jersey Policy Perspective, a member of the State Priorities Partnership where she doubled individual donations in her first year.
Leigh brought this rich experience to the Fund for New Jersey, a private grant making foundation dedicated to improving the quality of public policy decision-making on the most significant issues affecting the people of New Jersey. As Senior Program Officer, she helped drive a new vision for the foundation's giving and played a leading role in funding work that ensured a more equitable distribution of federal Hurricane Sandy aid.
Yvonne Hao
Yvonne is the COO and CFO at PillPack. During her WELP Fellowship, Yvonne was Operating Partner in Bain Capital's North American Private Equity Group, and she works closely with Bain Capital's portfolio companies. These have included: Bombardier Recreational Products, Consolidated Container Company, Canada Goose, and Sensata Technologies. She has also held interim roles at a few portfolio companies: CEO of Denon & Marantz and COO of Gymboree.
Prior to Bain Capital, she held several roles at Honeywell, including VP/General Manager of ADI North America (~$2B revenue distribution business), VP of Global Marketing for Honeywell Security, and Director in Honeywell's Corporate Strategy and Business Development Group. Before Honeywell, Yvonne was an Associate Partner at McKinsey & Co., a management consulting firm, working largely with technology and industrial clients. At McKinsey, she also was involved in pro bono work, leading a one-year project in Washington DC, Vital Voices, to develop programs to support women leaders around the world.
Yvonne graduated summa cum laude and Phi Beta Kappa from Williams College with a Bachelor of Arts in Economics and Asian Studies. She attended Cambridge University, England on a fellowship and completed a Master's in Philosophy in Development Economics. She has also served as a trustee of Williams College since 2005. Yvonne lives in Cambridge, Massachusetts with husband, Mark Wu, and daughters Audrey and Madeleine.
Kyleanne Hunter
Kyleanne is currently a Sie Center for International Security and Diplomacy Research Fellow and PhD Student at the Josef Korbel School of International Studies at the University of Denver. Her research focuses on the role of women in the military and as politically-violent actors. Her work has been accepted for presentation at multiple domestic and international academic conferences. In addition to her own research, she has been involved in Program on Terrorism and Insurgency Research (PTIR), the Program on Nonviolent and Violent Campaigns and Outcomes (NAVCO), and manages the Carnegie Corporation's program on Nonviolent Action in Violent Conflicts. She has taught master's level classes in international politics and diplomacy.
Kyleanne is the co-founder and co-director of Think Broader, a foundation and consulting firm aimed at promoting the accurate representation and empowerment of women. Kyleanne serves on the board of Mountain2Mountain and has accompanied both the founder and a film crew to Afghanistan to assist with the Women's Afghan National cycling team. Prior to coming to the Korbel School, Ky was an officer in the United States Marine Corps. She spent over a decade flying the AH-1W "Super Cobra" attack helicopter, with multiple tours in support of Operations Enduring Freedom and Iraqi Freedom. She was the first female cobra pilot in her squadron. Her non-flying tours included three years in the House of Representatives, serving as both a Congressional Fellow and as a Congressional Liaison Officer. During this tour, she planned and escorted congressional delegations to 52 countries, frequently dual-hatting as both escort and military liaison.
Tatiana Jeromskaia
Tatiana is a Senior Associate at Booz Allen Hamilton. She is responsible for strategic planning, program management, and business development in the company's Infrastructure, Transportation, and Technology practice. She leads Booz Allen's aviation market strategy and policy cross-cut. Her former position was in the Justice, Homeland Security, and Transportation Business. In her role, Tatiana applies strategic planning, program management, and financial analysis expertise in delivering innovative solutions to aviation industry clients. She has built strong and collaborative relationships with senior-level Federal Aviation Administration (FAA) clients.
Tatiana is certified in project management, change management, and business capture. Prior to Booz, Tatiana held marketing and business development roles with SAIC and AOL. Her experience also includes NBC Sports, as an Assistant Producer she managed and produced nationally-televised specials such as the Presidential Inaugural Gala, Kennedy Center Gala, Kennedy Center Honors Ceremonies, and Goodwill Games.
 
Ellen Kim

Ellen is a Vice President in AlixPartner's Restaurant and Foodservice practice, based out of the Washington, DC office. She works with enterprise-level restaurant clients on profit enhancement strategies and implementation. Ellen's previous professional experiences have spanned across both the public and private sectors. Most recently, she was Director of Marketing and Business Development at wichcraft, Chef Tom Colicchio's quick service restaurant group based out of New York City.
Previously, Ellen was a political appointee in the Obama Administration with the US Small Business Administration's Office of Investment and Innovation, working on various initiatives for high-growth, high-impact, small businesses, particularly focused on supporting the startup ecosystem. She started her career in the Municipal Securities Division at Citigroup, leading financings in excess of $11B for large municipal issuers. Ellen was a 2012 Marshall Memorial Fellow, as well as a 2014 American Council on Germany Fellow. She is active with several Korean-American organizations and nonprofits. Ellen holds a Bachelor of Science in Economics from MIT and an MBA from the Standford University Graduate School of Business.
Krystle Kopacz
Krystle is currently CEO of RevMade. Her team at RevMade offers hands-on engagement with clients to direct investments in product development, build content marketing capabilities and transform sales teams into consultative strategies. Previously, Krystle was the Chief Operating Officer for National Journal Group. She was formerly the Digital General Manager for Atlantic Media's government, technology, and defense brands, responsible for the company's digital portfolio with particular focus on emerging opportunities in audience and revenue growth. During her tenure, digital revenue grew to more than 50% of overall revenue, driven by an aggressive product and marketing strategy.
She has been named to American Business Media's Emerging Leaders, Folio's 13 Under 30 digital media innovators and to MinOnline's People to Watch, in addition to winning a company Chairman's Award for digital business growth. Krystle previously worked at a venture-backed digital healthcare startup where her work led to significant audience growth across its 35-site portfolio. She grew up outside Philadelphia and attended the Pennsylvania State University where she was Managing Editor of the independent student publication The Daily Collegian.
Pamela Maxson
Pam is Director of Operations and Research at the Duke Center for Community and Population Health Improvement at Duke University Medical Center. In this role, she is facilitating the launch of this new center, which has as its mission to improve community and population health through academic, community, and health system partnerships. Pamela is responsible for oversight of all administrative and research operations of the Center, including financial management, personal development, program development and implementation, and interacting with multiple stakeholders.
Prior to this role, she was the Research Director for another research organization where she managed intra- and inter-university collaborations, ran multi-million dollar grants, managed human resources, and offered executive counsel to academic leadership.
Pamela earned her undergraduate degree from the University of Hawaii and holds a Masters and PhD in Human Development and Family Studies from the Pennsylvania State University, as well as the professional HR certification, SHRM-SCP. She has been at Duke University for 22 years. In her free time, she enjoys reading and writing and spending time with her family.
Donna McAleer
Donna is the award-winning author of the groundbreaking book, Porcelain on Steel: Women of West Point's Long Gray Line. She is currently Manager at Atlas Research, a mission-driven consulting service that impacts the most vulnerable populations, tests innovative interventions to support critical patient groups, energizes communities to help address societal problems, provides essential training programs around emerging needs, and promotes interagency collaborations and public-private partnerships to improve care delivery and health system performance. As a member of the Enterprise Solutions team, Donna provides client engagement, program management, team leadership and business development insights to solve business challenges. Focused on health care strategy, Donna supports the Secretary of Veterans Affairs (VA) initiative to modernize and transform enterprise contact centers by contributing guidance and first-hand Veteran perspective to portfolio leaders within Atlas and the VA to ensure recommendations and solutions are in align with providing exceptional customer service and improving the Veterans experience.
She is a graduate of the United States Military Academy at West Point and earned an MBA from the Darden Graduate School of the University of Virginia. In 2013, Secretary of Defense Leon Panetta appointed Donna to serve on the Defense Advisory Council for Women in the Service. In 2012 and 2014, Donna was elected the Democratic candidate for Utah's 1st Congressional District against a six-term incumbent. As an Army officer, Donna served as a platoon leader and executive officer with the 212th Military Police Company in Wurzberg, Germany, as the Deputy Public Affairs Officer for 3rd Infantry Division. She is airborne qualified.
Donna's professional career includes leadership roles in public, private and not-for-profit corporations. She began in the private sector with the Novations Consulting Group; later moving to William M. Mercer, Inc. Donna then became Vice President of Global Logistics and Support Services at GenRad, a leading producer of electronic test equipment where she was responsible for the development and implementation of global logistics and customer support strategy. In February 2000, Donna resigned her position at GenRad and committed herself to the pursuit of a lifelong dream and a unique opportunity - to represent the United States in the 2002 Winter Olympic Games in the medal debut of Women's Bobsled. As a Bobsled Driver, she finished 4th in Olympic Trials.
To begin her intensive training regimen for the Olympics, she relocated and became the Executive Director of the People's Health Clinic, a nonprofit based in Park City. She led its strategic business model transition and financial turnaround, which ensured financial stability for the organization's commitment to provide quality medical and healthcare for the uninsured. Her nonprofit work also continued and includes work with Journeys Within Our Communities, an organization with whom she worked to assist a school and orphanage in Siem Reap, Cambodia. She has served on the board for a number of other nonprofits, including: BizWorld, the Park City Film Services, Professional Ski Instructors of America-Intermountain Division and the advisory council of the Women's Business Institute at Salt Lake Community College. She is a frequent contributor to The Huffington Post, Time Magazine's Battleland Blog, and ForeignPolicy.com The Best Defense Column. Donna lives in Park City, Utah with her daughter Carly and Abby, their four-legged running companion.
Cody McSellers-McCray, MPH, CHES

Cody is Regional Director of Community Health at Presence Health. During her fellowship she was Nonprofit and Healthcare Consultant and Co-Founder of International Sport Exchange Program (ISEP). As a consultant, Cody finds solutions to address health and social inequities to improve the quality of life for vulnerable populations (women & girls, youth, people of color and low-income). For ISEP, Cody helps improve the lives of youth across the world using sports and games, following the message that "young people around the world live, eat, and play just like you,"
Previously she served as the Business Development Executive, Midwest & Southeast for Health Leads, a national social enterprise that envisions a healthcare system that addresses all patients' basic resource needs as a standard part of quality care. Health Leads works with clinics to connect patients to basic resources, improve health outcomes and patient satisfaction while lowering the cost of care. In this role, Cody is responsible for securing new strategic partnerships working directly with health systems leaders. Cody joined Health Leads after working in the public health, government, and nonprofit sectors, with a focus on expanding health care access and addressing racial and ethnic health disparities through initiatives that address barriers to care, promote wellness, and improve community systems that address social determinants of health. Prior to Health Leads, Cody served as the Director of Health Promotions for Westside Health Authority (WHA), a community-based organization in Chicago. Under her leadership, WHA increased its annual grant funding by exceeding the organization's growth strategy, resulting in expanded health outreach and education programming, and increasing WHA capacity to serve more patients annually through new strategic partnerships. She founded Every Woman Counts Breast Health Program, Move "N" Crunch Junior Healthy Lifestyles Program, and the Health Living Walking Challenge. Cody also served as the Director of Programming for the Women's Health Foundation (WHF) and as Manager of Parks and Recreation for Chicago Park District (CPD).
She has received numerous awards and is a graduate of numerous elite training and leadership development programs, most recently the Leadership Greater Chicago Class of 2012 and an inductee in Delta Omega National Honorary Society in Public Health. She is an active board member of Advocate Bethany Community Health Fund (Advocate Charitable Foundation) and a founding member of Black Girls Lead (BGL), a professional leadership development organization in Chicago. She has a B.S. in Sports Medicine/Kinesiology and a Master of Public Health degree from Northern Illinois University. In addition, she is a Certified Health Education Specialist (CHES) and holds a certificate in Nonprofit Management from North Park University. Cody embodies a healthy lifestyle. In her spare time you can typically find her running, practicing yoga/pilates, traveling, reading or serving the community through her sorority. Cody lives in Chicago with her husband and two-year old son.
Molly Neuman
Molly is Head of Music at Kickstarter, the platform that helps artists, musicians, filmmakers, designers, and other creators find the resources and support they need to make their ideas a reality. To date, tens of thousands of creative projects — big and small — have come to life with the support of the Kickstarter community. Over 10 million people, from every continent on earth, have backed a Kickstarter project.  Music is the category with the most successfully funded projects on the platform with over 22,000 to date. Molly's role is to facilitate the continued growth of the music category and help the creative community develop and realize their goals.
Prior to joining Kickstarter, Molly was Interim President and Vice President of the American Association of Independent Music (A2IM), the trade association for American Independent records labels which represent over 35% of the U.S. market. A2IM's mission is to promote and protect the interests of the Independent community and to grow the sector though access to the same market opportunities and resources as the rest of the industry. In her capacity as Interim President, Molly spearheaded initiatives that implemented technology innovations and systems improvements to the organization that facilitated stability in the transitional period and growth potential for the immediate future.

Before A2IM, Molly held senior roles in label relations at Rhapsody International and eMusic, leveraging her longstanding relationships in the label community to help meet the licensing needs of the businesses. She also worked in both artist management and at record labels as both founder and owner of her own company, Simple Social Graces Discos, and as partner at Lookout Records. Additionally, she has served on the boards of SoundExchange and A2IM. Molly got her start as an artist as a member of the seminal Riot Grrrl band, Bratmobile, and continues to incorporate music into her daily inspiration. She is originally from Washington, D.C. and now resides in Brooklyn, NY with her husband and daughter. She is a trained natural foods chef from the Natural Gourmet Institute in New York City and has a B.A. in filmmaking and feminist theory from the Evergreen State College in Olympia, Washington.
Lois Nix

Lois serves as Senior Vice President and Chief Financial Officer for Scripps Networks Interactive's advertising sales division. Previously, she was s a Senior Vice President, COO Advertising Sales at The Weather Company. The Weather Company is a leading media publishing company with of portfolio of brands that include The Weather Channel (weather.com) and Weather Underground (wunderground.com). Lois is responsible for providing internal leadership and executing operational goals in partnership with Weather Company's senior sales leadership team in an effort to maximize revenue. Recently, Lois played a key role in the sale of Weather Company's digital assets to IBM which was announced in October 2015.
Prior to joining Weather Company six years ago, Lois worked for NBC Universal for 11 years  in several financial operational roles  including VP, Telemundo Ad Sales Finance and CFO, NBCU Sports and Olympics, where she had financial oversight for NBC's broadcast production of the Salt Lake, Athens, and Turin Olympic games. Prior to NBC Universal, Lois started her career at IBM where she participated in a 2 year finance training program and held several financial roles.  Lois graduated from Fordham business school with an MBA in Finance and Boston College with a BS in Accounting.  Lois enjoys spending her free time with her son (9) and two daughters (6 and 5) alongside her husband.   
Keitha Pansy

Keitha is a Director at BlackRock, and is Chief of Staff to the Global Head of BlackRock's Institutional Client Business, and Co-Head of BlackRock Alternative Investors. Based in New York, she is responsible for driving progress on strategic projects, formulating business strategy, and coordinating events and meetings on behalf of the Global Head. Keitha is responsible for providing direct all-encompassing support with the aim to scale the operations of the office. Keitha moved to her current role from the US & Canada Defined Contribution Group within BlackRock's Global Retail and iShares businesses in 2015, where she was responsible for driving growth initiatives as part of the Business and Client Development team.
Prior to her role on the Defined Contribution Group, Keitha was a member of Business Operations focused on product development and implementation for Alpha Strategy investment teams. Prior to BlackRock, Keitha was a private banker at JPMorgan Private Bank where she managed relationships and created personal wealth plans for ultra-high net worth clientele,consisting of individuals and family-offices. She also spent several years as a Senior Accountant within the Assurance and Business Advisory Group of Arthur Andersen in Washington, DC. Keitha graduated summa cum laude from Howard University with a BBA in Accounting, and an MBA with a focus in Finance from the Haas School of Business, UC Berkeley.
Clare Putnam Pozos

Clare is an Assistant United States Attorney for the Eastern District of Pennsylvania, where she investigates and prosecutes federal offenses involving narcotics trafficking, money laundering, and fraud as a member of the Narcotics and Organized Crime Unit. Prior to moving to the Philadelphia area, Clare served as an Assistant United States Attorney for the District of Columbia for four years. She previously worked at Skadden Arps Slate Meagher & Flom as an associate in their political law department and clerked for the Honorable Michael M. Baylson in the United States District Court for the Eastern District of Pennsylvania. Clare has tried over forty cases, and received numerous special achievement awards from the Department of Justice.
Clare attended Harvard College, concentrating in History and graduating magna cum laude. While at Harvard, Clare served as President of the Hasty Pudding Theatricals, making her the second female president in the Theatrical's over 150-year history. She received her law degree from the University of Pennsylvania's Law School, where she served as managing editor of her law journal. Clare sits on the Board of Trustees for the Rock School for Dance Education, which focuses on excellence in dance training. Through its program RockReach, Clare works with the Rock School to provide over 25,000 school children, particularly inner city at risk-youth, with high quality exposure to arts every year. She also serves as mentor with Big Brothers Big Sisters in Philadelphia.
Wendi Redfern

Wendi is an Assistant Commissioner for the City of Baltimore's Department of Housing and Community Development. She is a senior member of the Mayor Rawlings-Blake leadership team for the Vacants to Value Blight Elimination Initiative. With over fifteen years of Real Estate Development and Code Enforcement experience, she specializes in business process change management. Wendi is a Baltimore native and has dedicated her entire career to public service and Citizens of Baltimore. She holds a J.D. from the University of Baltimore's School of Law.
Jaya Saxena

Jaya is an Assistant Director, Diversity and Inclusion at the George Washington University School of Law School's Center for Professional Development and Career Strategy. In this role, she advises JD students on a variety of career-related issues. She also manages diversity and inclusion initiatives at the law school, which includes liaising with a variety of stakeholders, including students, alumni, and employers, regularly distributing information to students regarding programs and opportunities that may be of interest, and strategizing about how to strengthen diversity and inclusion initiatives within the law school. Prior to this position, she was a Career Counselor at the George Mason University School of Law.
Before transitioning into law school career services, Jaya worked at a national healthcare advocacy organization where her primary function was to coordinate a learning community of state-based health care advocates. She also worked as a legal services attorney for almost five years at Maryland Legal Aid where her practiced focus was on elder law and public benefits. Immediately out of law school, Jaya clerked for the Honorable John M. Mott of the Superior Court of the District of Columbia.
Additionally, Jaya is an active member of the National Association for Law Placement (NALP), serves on the Board of Directors of the Washington Council of Lawyers, and has held numerous leadership positions on the Board of Directors of the South Asian Bar Association of Washington, DC. She received her undergraduate degree and a Masters in Public Management from Carnegie Mellon University, and earned her J.D. from the University of North Carolina at Chapel Hill. She also has a Graduate Certificate in Health and Wellness Coaching from the Maryland University of Integrative Health. She resides in Washington, DC with her husband and daughter.
Missy Sherburne
Missy is SVP Business Development at Tinkergarten. In her previous role, as Chief External Relations Officer for College Advising Corps (CAC), she expanded the organization's impact and growth by overseeing partnerships, marketing and communications. Before joining CAC, Missy served as Chief Partnerships Officer/EVP, Business Development for DonorsChoose.org. Missy joined DonorsChoose.org in 2003 as the organization's third employee and currently serves as Chief Partnerships Officer. In 2007, Missy developed and led an expansion strategy to grow DonorsChoose.org from an organization serving just 12 states to one that serves classrooms across the nation. Today, she leads the Partnerships & Business Development team, who are responsible for building corporate and foundation partnerships that drive $45M of annual revenue. Prior to joining DonorsChoose.org, Missy was the North Carolina Executive Director of Teach for America. She started her career as a Teach for America corps member in Baltimore, teaching the third and fourth grades. Missy holds B.A. degrees in Political Science and Speech Communication from Miami University and a Masters in Public Administration from Harvard University's Kennedy School of Government where she was a Public Service Fellow.
Stacey Sprenkel
Stacey is the head of the Litigation Department in Morrison & Foerster's San Francisco office and is a member of the firm's global anti-corruption and compliance team. She has extensive experience conducting corporate internal investigations on a broad range of issues both domestically and internationally, and she regularly assists clients with conducting global risk assessments, and with developing compliance programs, including reviewing and implementing anti-corruption policies, controls, and training programs. She conducts anti-corruption due diligence in connection with M&A and private equity transactions, and provides counseling on a broad range of compliance issues. As a member of the Securities Litigation, Enforcement, and White-Collar Defense Group, Ms. Sprenkel also represents companies, audit committees, special litigation committees, officers, and directors in connection with securities class actions, derivative actions, SEC and DOJ investigations and enforcement proceedings, and other complex commercial litigation involving False Claims Act, civil RICO, and antitrust matters.
Stacey has long been a champion for veterans' rights. She briefed, argued, and won a motion to certify a high-profile class action on behalf of veterans who were exposed to chemical and biological substances during their time in service as a result of secret human testing programs conducted by the US military. Ms. Sprenkel was also a member of the trial team in VCS v Peake, an action brought on behalf of veterans with post-traumatic stress disorder against the Department of Veterans Affairs for failure to provide statutorily mandated benefits and health care to returning troops. Ms. Sprenkel serves on the Board of Directors of Swords to Plowshares, a veterans' rights organization.
Ms. Sprenkel earned a J.D. from Columbia Law School, a master's degree from the London School of Economics and an undergraduate degree from the University of California at Berkeley.