2013 Women's Executive Leadership Program Class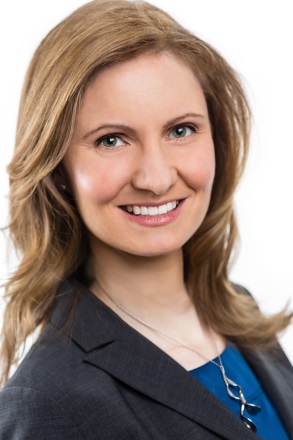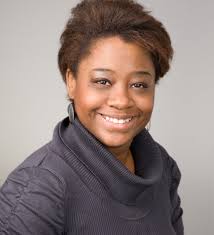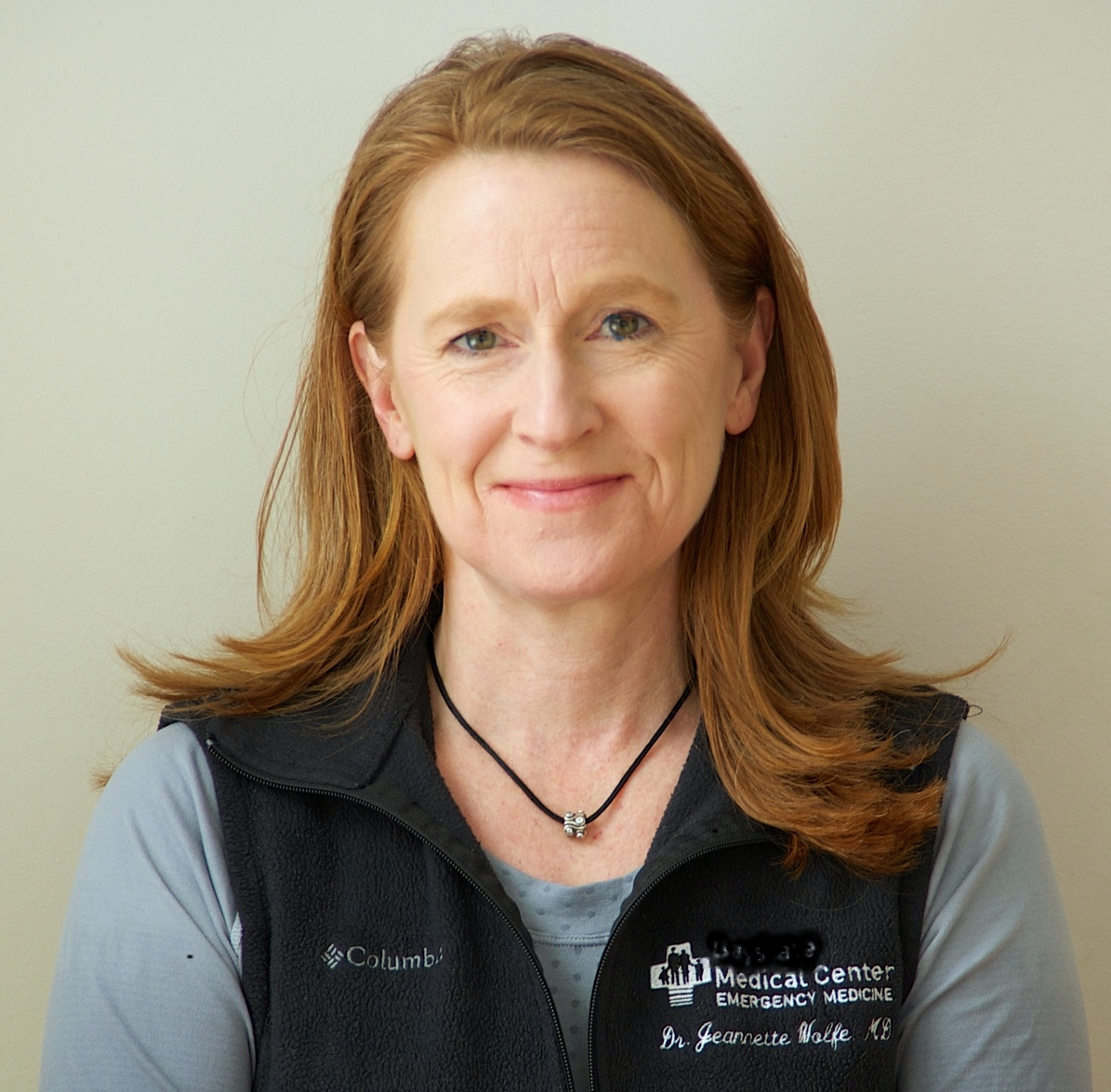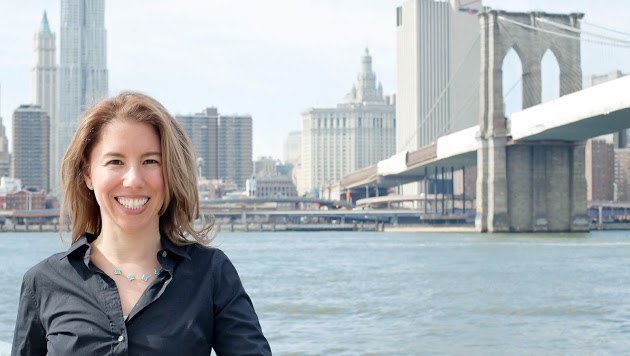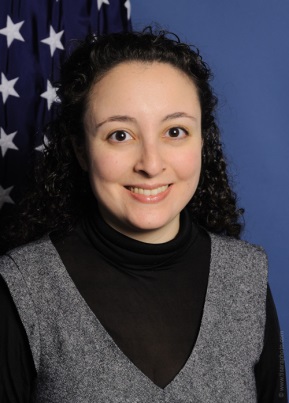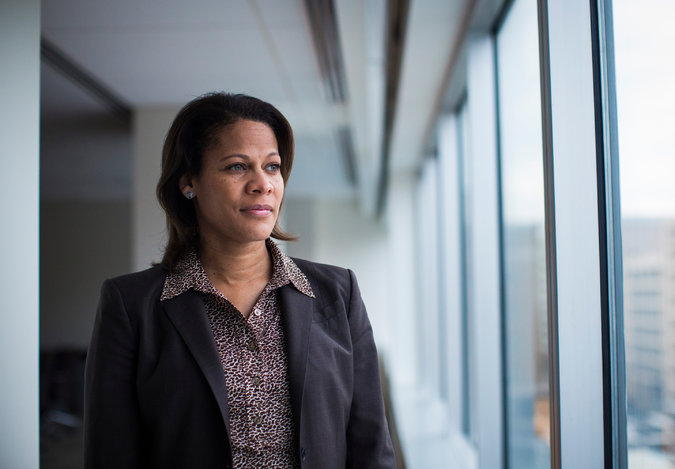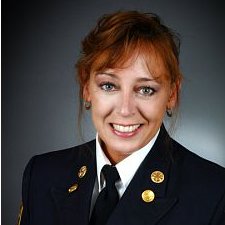 The 2013 class of Women's Leadership Fellows hails from a diverse array of backgrounds, representing fields including business, academia, medicine, public service, policy development, government, and the law. Among this class are women who have risen through the ranks of male-dominated fields, who are distinguished innovators, and who represent the very best in an emerging generation of public leaders. Not only do these Fellows share a common desire to further develop their own abilities as high-impact leaders, they are also actively empowering those around them.
Naomi Baer
Naomi is Principal at Partners in Scale, an organization that is building the foundations for scale at rapidly growing social enterprises with a focus on operations and organizational development, including business processes, systems, CRM development, talent management, and leadership team development.
Naomi is a Fellow of Gobee Group and serves as founding member on the Board of Directors for myAgro. A Mali-based social enterprise offering SMS-based microsavings and agriculture program to smallholders in West Africa. They provide savings, agriculture training, and high quality inputs to smallholder farmers. She has served as Chief Operating Officer after serving as Vice President of Programs for Net Impact. At Net Impact, she was responsible for the web, marketing, and programs teams, serving the 60,000 students and young professionals across Net Impact's global chapter network who want to use business skills for social good. Additionally, Naomi served as a member of Net Impact's executive team.
Her prior experience also includes Senior Director of Global Partnerships for Kiva.org, a non-profit organization that has built a community of lenders to crowdfund over $375M in microloans around the globe. In her role as a member of the executive team, Ms. Baer leads Kiva's staff and core volunteer teams in providing program development and capacity building support for Kiva Field Partners in 69 countries worldwide. She joined Kiva in 2006, bringing her background as a professional translator to establish Kiva's first volunteer community, the Review and Translation Program, which leverages over 400 volunteers to vet and prepare locally generated loan profiles for Kiva daily. Prior to her role at Kiva, Ms. Baer was a small business owner, providing Portuguese-English translation and interpreting services to a wide range of clients in the fields of medicine and public health, technology, education, international development, market research, tourism, and the arts. She served on the board of the Northern California Translators Association for five years and is certified by the American Translators Association in Portuguese to English translation. She holds a B.A. in American Civilization from Brown University.
Jennifer Burns
Jennifer is an Assistant Professor of History at Stanford University, where she teaches courses on American political, cultural, and intellectual history. She graduated from Harvard University Magna Cum Laude majoring in History, and received her Masters and PhD in History from the University of California at Berkeley. Professor Burns is the author of Goddess of the Market: Ayn Rand and the American Right, an intellectual biography of the controversial novelist and philosopher. Based on exclusive access to Rand's personal papers, Goddess of the Market is the only book to draw upon Rand's unedited letters and journals. It has been favorably reviewed by numerous publications including the New York Times, Washington Post, Time, Newsweek, The Economist, and the New Yorker. A popular guest on radio and television programs, Professor Burns has been interviewed on The Colbert Reportand The Daily Show with Jon Stewart, C-SPAN's Book TV, NPR's Weekend America, and Here & Now. She has also written op-eds and articles for The New York Times,Harvard Magazine, Foreign Policy, the Christian Science Monitor, and numerous academic journals. At Stanford she is a faculty advisor to the Approaches to Capitalism Workshop at the Humanities Center, Co-Founder of the Bay Area Consortium for the History of Ideas in America (BACHIA), and consulting with the Hoover Institution Archives on new acquisitions in American Political History.
Professor Burns enjoys speaking before academic and professional organizations. In 2010, she was honored as a Distinguished Lecturer by the Organization of American Historians and named a Top Young Historian by the History News Network.
Stephenie Gosnell Handler
Stephenie is an associate attorney in the New York office of Gibson, Dunn & Crutcher LLP. She focuses her practice primarily on transactional matters, including mergers and acquisitions, capital markets and corporate governance. In addition, she practices in the area of international trade regulation, including economic sanctions and export controls.Stephenie graduated with distinction from the U.S. Naval Academy and holds a M.A. degree in national security studies from Georgetown University. She earned her J.D. from Stanford Law School.Stephenie served as an active duty officer in the U.S. Marine Corps for seven years. As a logistics officer, she was assigned to ground and aviation units in the U.S. and Okinawa, Japan, where she deployed throughout the Far East. She also served as a regional affairs officer, and deployed to Iraq as a special assistant for political-military affairs for the Multi-National Security Transition Command–Iraq. After leaving active duty service to attend law school at Stanford, she continued her interest in rule of law development as a member of the Afghanistan Legal Education Project, writing and editing legal textbooks and curricula that are currently being used by Afghan universities as well as by coalition personnel. She was a graduate fellow at the Stanford Center on International Conflict and Negotiation. Stepheniealso worked for the Legal Advisor of the Presidency at the International Criminal Court in The Hague.
Janet Hostetler
Janet is the Deputy Director of National Law Center on Homelessness and Poverty, charged with driving legal and policy strategies to ensure that everyone in the United States has a home. Previously, Janet served as Chief of Staff & Senior Advisor for 500+ person Office of Fair Housing & Equal Opportunity at the U.S. Department of Housing and Urban Development, charged with driving and coordinating major priorities. Her work included overseeing communication and policy development strategies, coordinating the implementation of new policies, and improving effectiveness and efficiency in key areas. While with HUD, she received the Secretary's Award.
When Janet was a Senior Advisor to the Assistant Secretary for Fair Housing & Equal Opportunity at the U.S. Department of Housing & Urban Development, she advanced national fair housing policy. She was instrumental in building consensus around and furthering fair housing, a requirement of the federal Fair Housing Act that communities promote inclusive, diverse neighborhoods. She also assisted with policies and processes related to Section 3, a HUD program promoting jobs and economic opportunity in neighborhoods benefitting from HUD investments. She played a lead role in the Office of Fair Housing and Equal Opportunity on issues of housing protections based on sexual orientation and gender identity, international human rights law, leadership development, and culture change. Prior to being appointed to serve in the Obama Administration, Janet was an appellate attorney working on a range of civil rights and poverty issues at the Public Justice Center in Baltimore, Maryland as the Francis Murnaghan Appellate Fellow. She served as a Voter Protection Director for the Obama Campaign in 2008, organizing sophisticated efforts to protect the civil rights of voters on the ground in six states and developing a database technology tool used by the campaign to track legal volunteers and problems voters encounter around the country. Janet has also worked in the policy and advocacy arena on issues of human rights, education, and international development. She holds a J.D. from New York University School of Law, an M.A. (International Relations) from the Australian National University, and a B.A. (Economics and Latin American Studies) from Wellesley College.
Julie Kashen
Julie is a nonprofit consultant and life coach, who is currently a Principal of Kashen Consulting, a Senior Policy Advisor, and a Fellow for a think tank.
In her role as Principal for Kashen Consulting, she supports and strengthens nonprofit organizations focused on work-family issues; social justice and equality, women's empowerment, and economic mobility. As a Senior Policy Advisor for Make it Work Campaign, a three-year campaign uniting a community of people who believe hard-workers should not have to choose between work and family. They are championing new policy solutions to help families make it work. She is a current Fellow of The Century Foundation, a progressive think tank that seeks to foster opportunity, reduce inequality, and promote security at home and abroad. Julie was an Adjunct Lecturer at Rutgers University, teaching "Work-Family Issues in Public Policy" to undergraduates in the Labor Studies Department. For the It Gets Better Project, Julie was an independent consultant.
In November 2012, Julie launched Let's Thrive, LLC – an independent consulting and coaching firm where she inspires organizations, individuals and causes to thrive. Specifically, Julie brought her public policy, leadership and management expertise to nonprofit organizations striving to improve workplace flexibility, support working families, empower women and make progress in social justice. Julie also provided one-on-one coaching for individuals seeking to gain greater self-esteem, career fulfillment and ease in their choices surrounding family and work responsibilities. Previously, Julie served as the Senior Vice President of Single Stop USA, a national nonprofit organization dedicated to promoting economic security for families in the United States. There, she helped grow and oversee the policy, programs, and evaluation departments, and played a role in fundraising and organizational development. Prior to joining Single Stop USA, Julie served as Deputy Director of Policy for Governor Jon S. Corzine (D-NJ) and Legislative Director for then-Senator Corzine. Julie spent four years prior as a policy advisor to Senator Edward M. Kennedy (D-MA) serving on the Senate HELP Committee and focusing on working families, economic security and related issues. She has also served as the Policy and Research Director for the campaign of Susan Bass Levin for Congress and the Staff Director to the Congressional Arts Caucus for Congresswoman Louise Slaughter. Julie holds a Masters in Public Policy from Harvard's Kennedy School of Government, a B.A. with highest honors in Political Science from the University of Michigan, and is certified by the Coaches Training Institute.
Heather King
Heather serves as Counsel in the Washington, DC office of the law firm Boies, Schiller and Flexner LLP. She focuses her practice on the intersection between public policy and complex litigation matters. Ms. King joined the firm from the U.S. Congress, where she served as Special Assistant and Policy Advisor to U.S. Senator Hillary Rodham Clinton, and helped lead Senator Clinton's campaigns. In that capacity, she helped run the Senator's Washington office, helped lead the Senator's foreign relations work, and liaised on behalf of the Senator with other government bodies and a large team of legislative and strategic advisors. Ms. King has served as Chairman of FAIR Girls' Executive Board of Directors, an international non-profit for at-risk girls, for the past 3 years. In addition, she serves on the Clinton Foundation Millennium Network Leadership Council, Women Under Forty Political Action Committee Board of Directors, Running Start Advisory Council, and National Women's Law Center Leadership 35 advisory committee. Ms. King graduated magna cum laude from the University of Evansville and received a J.D. from Georgetown University Law Center.
Julie Kurnik
Julie is a Strategic Business Development Manager at Jefferson University Hospital. Prior to joining Jefferson Hospital, she Co-Founded FOCUS Foods Inc, an urban aquaponics company focused on bringing sustainable, healthy food to urban areas. She created the business plan and developed the business strategy. She located and forged relationships with initial customers and partners, and raised money to build prototype, and implementing commercial pilot system. Julie won Harvard Business School's New Ventures Competition in 2015, Harvard's Dean Food Challenge 2015, Carnegie Mellon's Summit New Venture Competition 2015, Wharton Innovation Fund Grant, among other competitions and grants.
Prior to graduate school, Ms. Kurnik served as the Director of Research and Policy at the National Women's Business Council (NWBC), a government advisory group to the White House, Congress, and the Small Business Administration. In this role, Ms. Kurnik was responsible for creating and overseeing the research agenda of the Council and reporting on all research findings. She also kept in close contact with Congress and monitored congressional small business news and policy debates. Before the NWBC, Ms. Kurnik served as an assistant analyst at Hart Research Associates, a strategic research company in Washington, DC. Prior to that, she spent over a year and a half on the Obama for America campaign, serving on the political staff throughout the primary campaigns around the country and then as a Regional Field Director in central Florida during the general election campaign. Before the campaign began, Ms. Kurnik worked as a project manager at Xplana Learning, Inc., an educational software company in Boston. Ms. Kurnik graduated from the Massachusetts Institute of Technology in Cambridge, MA. She earned her Masters of Business Administration (MBA), from The Wharton School at University of Pennsylvania and an MPP from Harvard's Kennedy School. At Wharton she was part of the inaugural class of Social Impact Fellows.
Kiah Morris
Kiah is a Vermont State Representative and the recipient of the Vermont Kids Count Award. Prior to her public service role, Kiah was a Community Health Improvement Specialist for Southwestern Vermont Health Care (SVHC), a multi-state regional health care system based out of Bennington, VT. She coordinates a wide range of public health initiatives with an emphasis on community-driven solutions and evidence-based practices. This includes providing leadership, strategic planning and implementation of nearly two dozen special projects throughout the region. The successful outcomes of the initiatives driven through the Community Health Improvement Program will prove pivotal in SVHC's ability to directly address the social determinants of poor health and create sustainable change post-healthcare reform. Her history in community organizing and mobilization spans nearly two decades in various communities throughout the United States. Her professional non-profit community engagement includes arts administration, youth programs, domestic violence and sexual assault advocacy, and health prevention coalition management. Kiah is a recent recipient of the VT Courage Award for her advocacy work toward increasing dental access, which resulted in the expansion of comprehensive dental care for expectant mothers receiving Vermont's state Medicaid. Kiah holds a degree in Gender and Women's Studies from the University of Illinois at Urbana-Champaign where she studied gender, race and class representations in children's literature.
Liz Paxton
Liz is a Territory Manager for Biosense Webster, a Johnson and Johnson medical device company specializing in catheters and mapping equipment to treat cardiac arrhythmias. Previously she was Marketing Product Director. She is responsible for marketing strategy and execution for the ablation products totaling $300MM in annual sales. In her current role she has led the digital planning and creation of the company's first sales detailing iPad app and is currently leading two product launches with forecasted annual revenues totaling $10MM at launch. Prior to joining Biosense Webster, Ms. Paxton workedfor ACUVUE® Contact Lenses, also a JNJ brand, and was awarded the James E. Burke award for the results of a successful2-year marketing campaign ($5MM incremental sales). Before entering the private sector Liz Paxton was a Peace Corps volunteer in Morocco spending a total of five years in-country leading international Economic development efforts for artisans and craft exporters. She holds a B.A. in French and Political Science from Dickinson College, Magna Cum Laude, and an MBA from UNC Chapel Hill, where she graduated in the top 20% of her class.
Obrea Poindexter
Obrea is a partner in the Washington, DC office of Morrison & Foerster LLP. Ms. Poindexter's practice focuses on financial services regulation. She advises clients on financial privacy issues relating to the Gramm-Leach-Bliley Act and the Fair Credit Reporting Act; consumer lending issues under the CARD Act, the Truth in Lending Act, and the Equal Credit Opportunity Act; debit cards, prepaid cards, electronic banking and payment system issues under the Electronic Fund Transfer Act (Regulation E) and the E-SIGN Act. She also advises clients extensively on issues related to emerging payments systems such as mobile payment systems and person to person payments. Ms. Poindexter is the Chair of the American Bar Association's Privacy Subcommittee and is a frequent speaker on banking and consumer financial services issues. Prior to joining Morrison & Foerster, Ms. Poindexter was a staff attorney for five years at the Board of Governors of the Federal Reserve System in the Division of Consumer and Community Affairs, where she focused on issues relating to electronic banking, privacy, and consumer lending and leasing.
Colleen Walz
Colleen is Chief of St. John's Fire District in South Carolina. She has also served as an Adjunct Fire Instructor for PA State Fire Academy. Previously she served as Deputy Chief with the City of Pittsburgh Bureau of Fire, where she has been employed for 25 years. As a Deputy Chief, Chief Walz is in charge of the Hazardous Materials Team, the Fire Investigation Squad, Public Education, and Fire Prevention.Chief Walz is the only female in the City of Pittsburgh Bureau of Fire to have reached the officer ranks. Chief Walz is a Pennsylvania State Certified Fire Instructor with the State of Pennsylvania Fire Academy, as well as adjunct faculty to Point Park University School of Business, teaching in the Fire and Emergency Services Higher Education program. Additionally, she is a member of the State of Pennsylvania Incident Management Team (IMT 3), recently deployed to assist with Hurricane Sandy. She is a member of the International Association of Fire Chiefs (IAFC) and co-chaired a committee to investigate and review what could be accomplished to enhance the mission of the National Institute of Occupational Safety and Health as it relates to incident investigation. Serving with the IAFC, Chief Walz was humbled by the opportunity to travel to Israel to train on multinational terrorism awareness. She is also a member of the International Association of Firefighters (IAFF) and was a founding member of Fire Service Women of Pennsylvania, an organization to mentor aspiring female firefighters. Chief Walz earned her B.A. from SUNY Empire State and a graduate degree from Grand Canyon University, in addition to graduating from the Executive Fire Officers program at the National Fire Academy.
Jeannette Wolfe
Jeannette, MD F.A.C.E.P, is an Associate Professor of Emergency Medicine at Tufts School of Medicine's Baystate campus. For the past 15 years she has worked at Baystate Hospital, one of the busiest emergency departments on the east coast, treating patients, teaching residents, lecturing, and writing. She is an executive member of Women Advancing and Achieving in Medicine (WAAM), which facilitates mentoring and networking for Baystate's female providers. Through WAAM she has helped develop annual theme-based platform lectures which rotate through the hospital's residency programs and also created WAAM's Solstice Celebration, a volunteer event that supplies healthy cookbooks and bilingual children's books to low-income women and their families. She also directs an annual regional Women in Medicine conference. Over the past few years, Dr Wolfe has focused most of her non-clinical professional development on gender differences in medicine and communication after she learned that 2/3 of serious medical errors were rooted in communication flaws. Since then she has read, written, and lectured extensively on this topic and the impact of gender on unconscious bias, negotiation, and leadership development. Dr Wolfe has written over 50 medical articles and editorials and is on the advisory board of Emergency Physician Monthly. She also serves on the executive board of the Academy of Women in Academic Emergency Medicine (AWAEM) where she is working on a series of professional development videos for emergency medicine physicians early in their careers. Last year, she was recognized by AWAEM as one of the "Inspiring Women in Academic Emergency Medicine." She was educated at University of Notre Dame, Jefferson Medical College and Stanford/Kaiser Emergency Medicine Residency Program.