2015 Women's Executive Leadership Program Class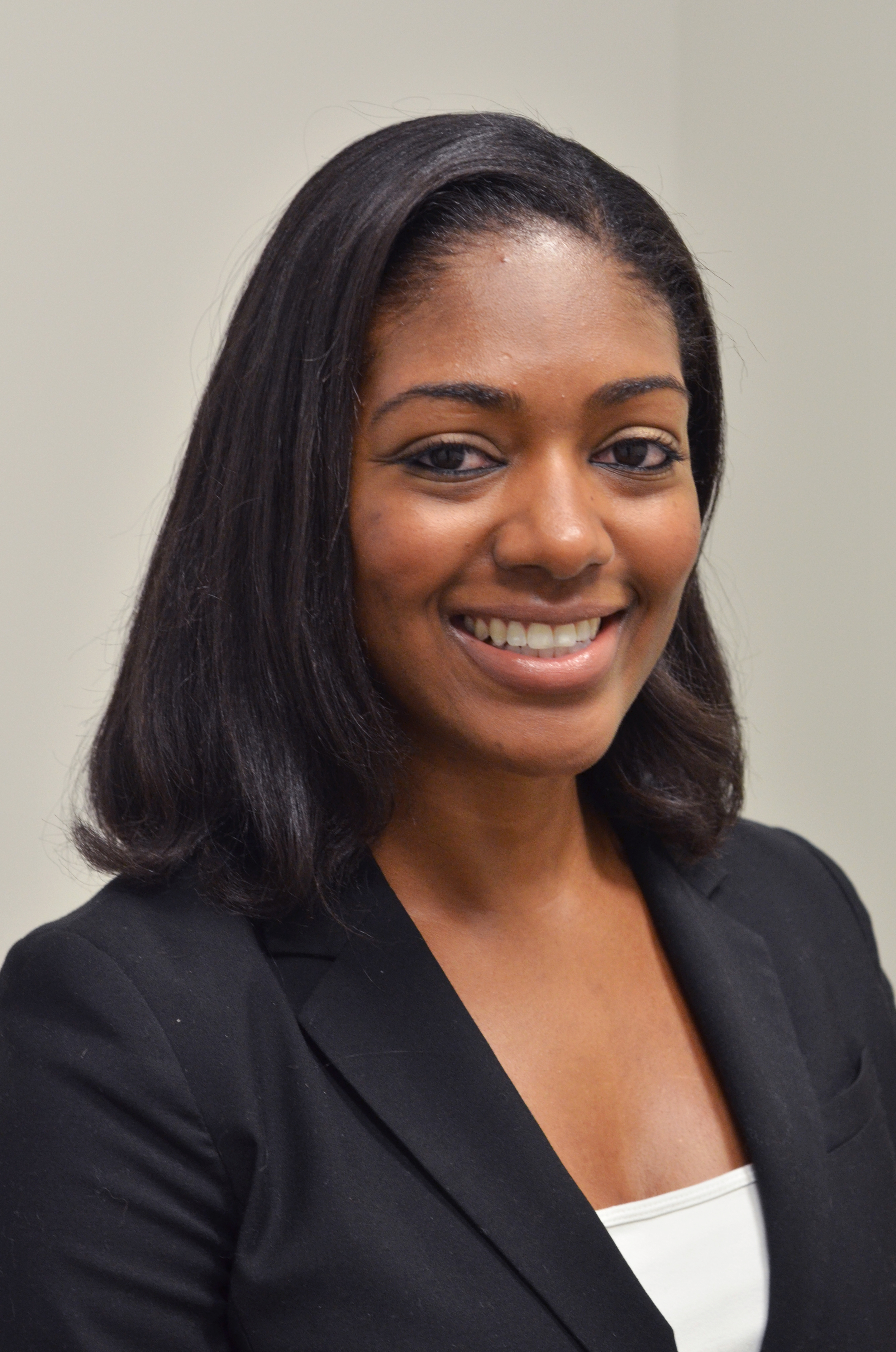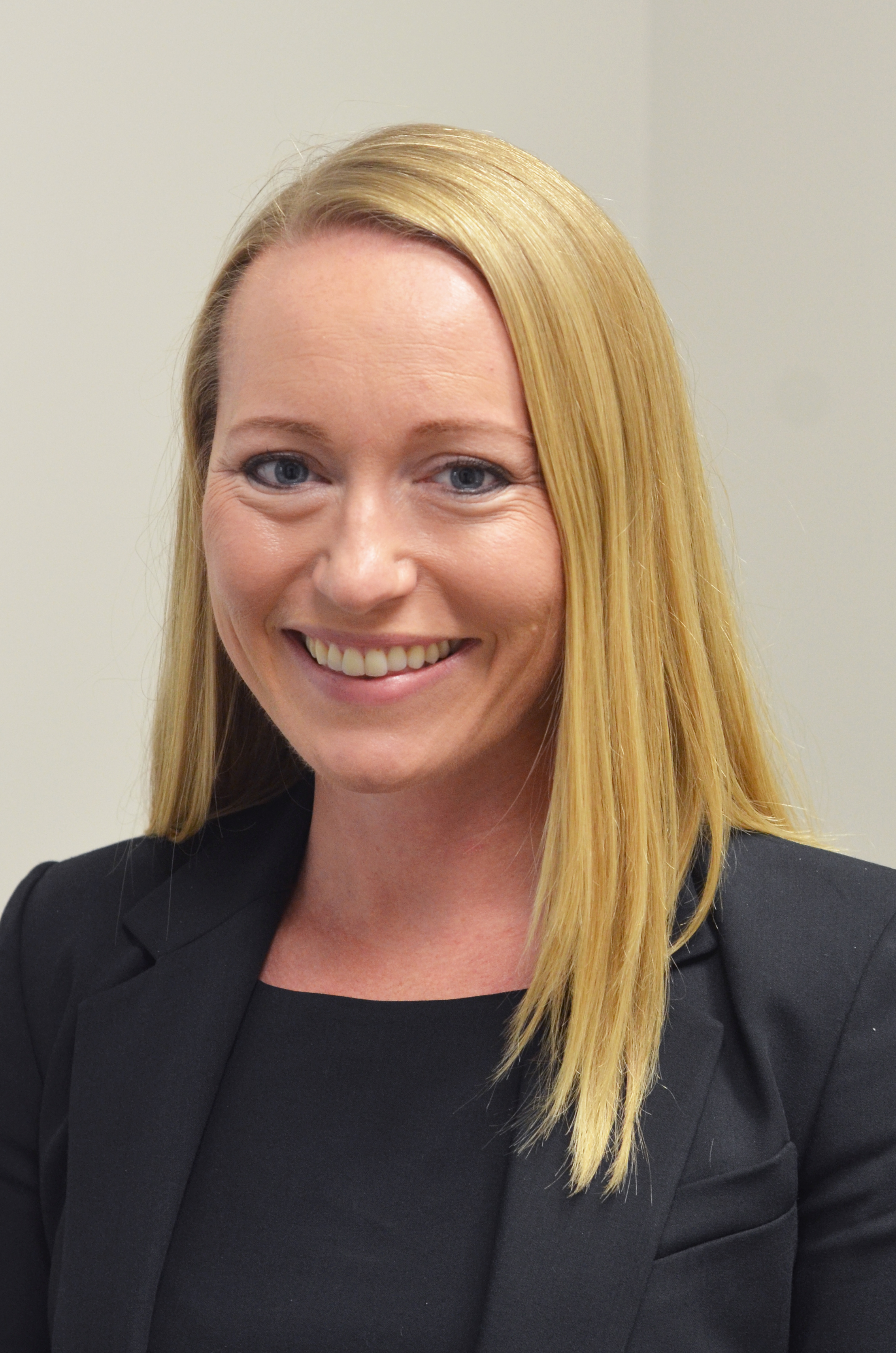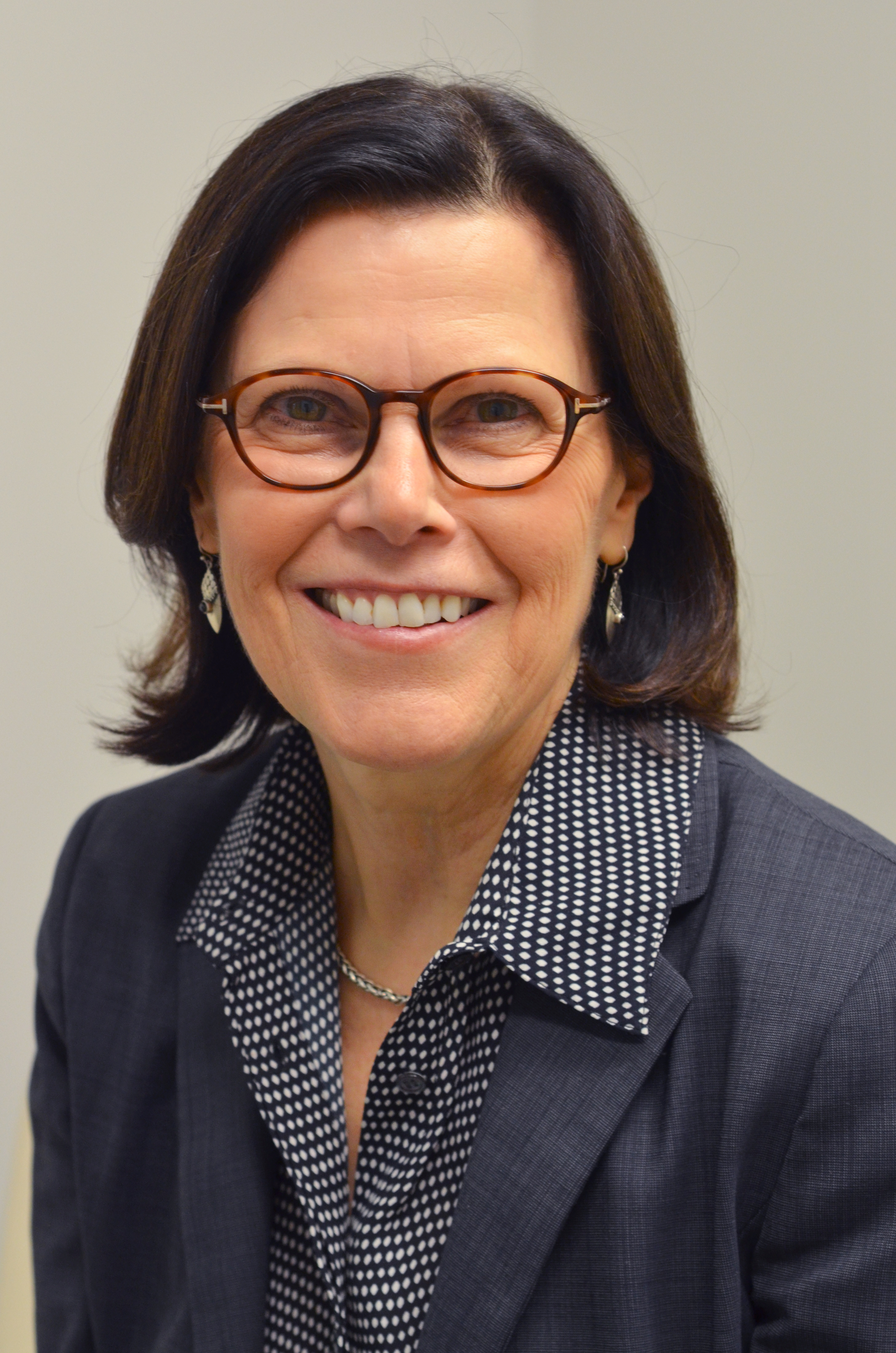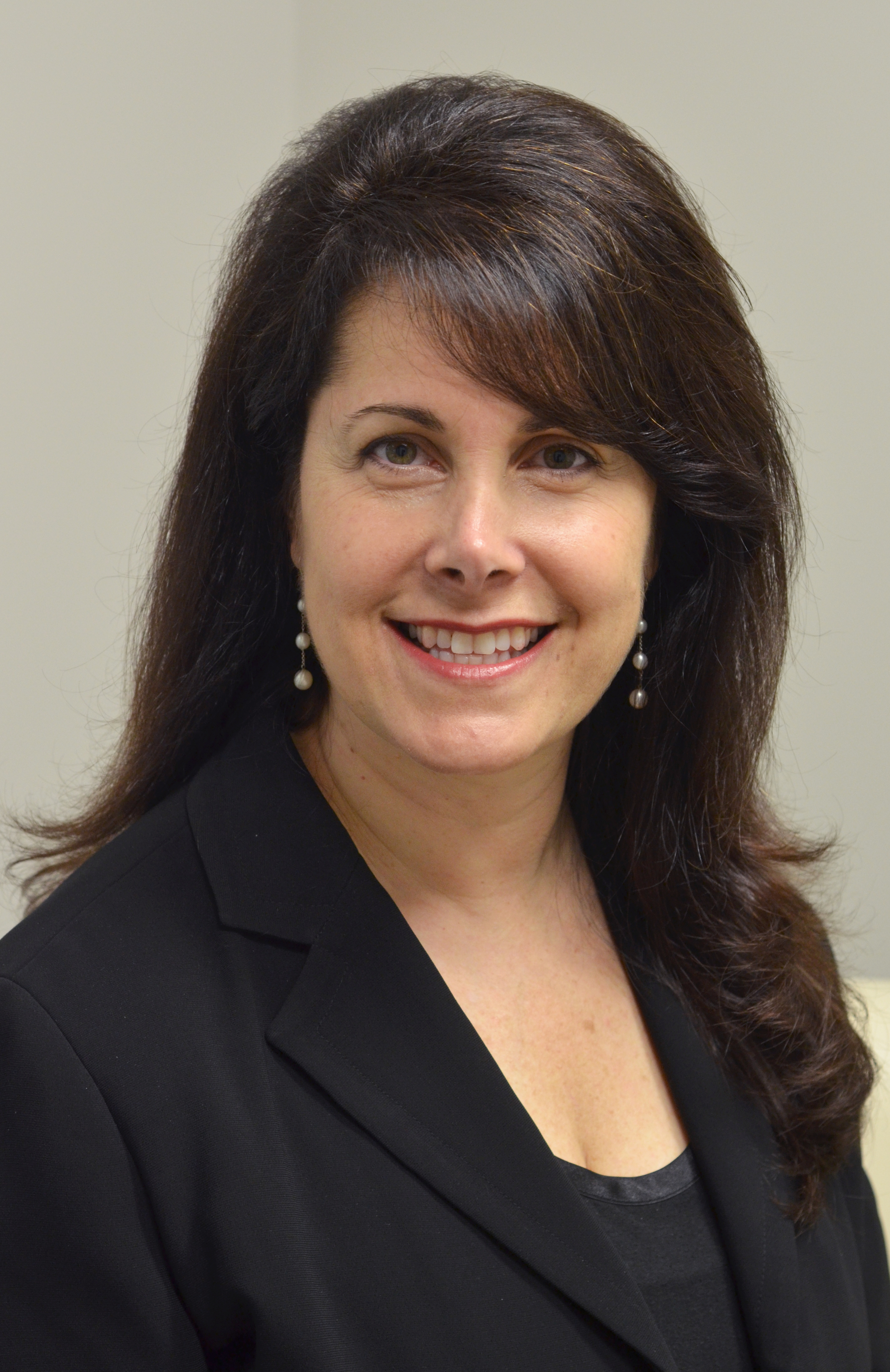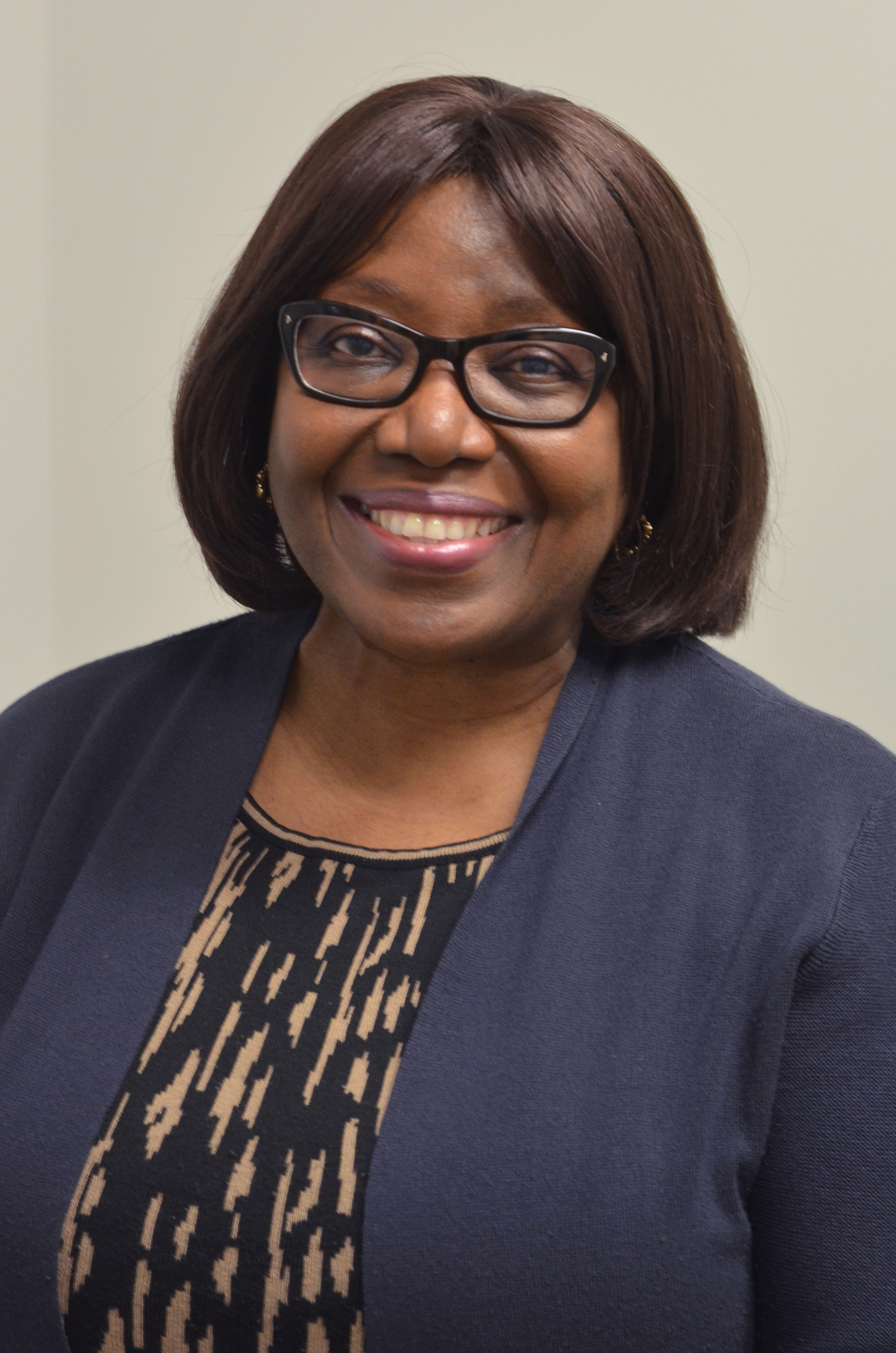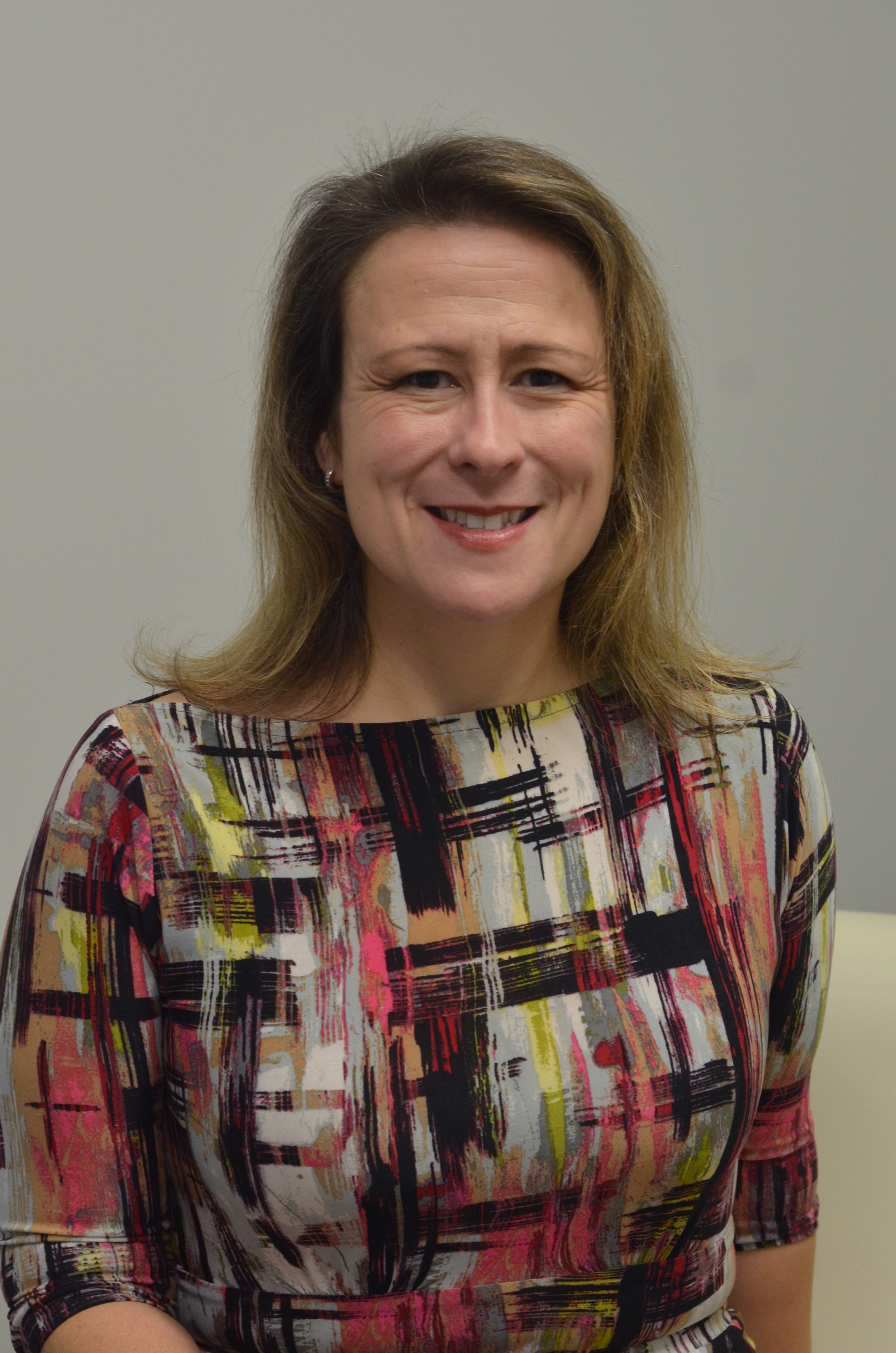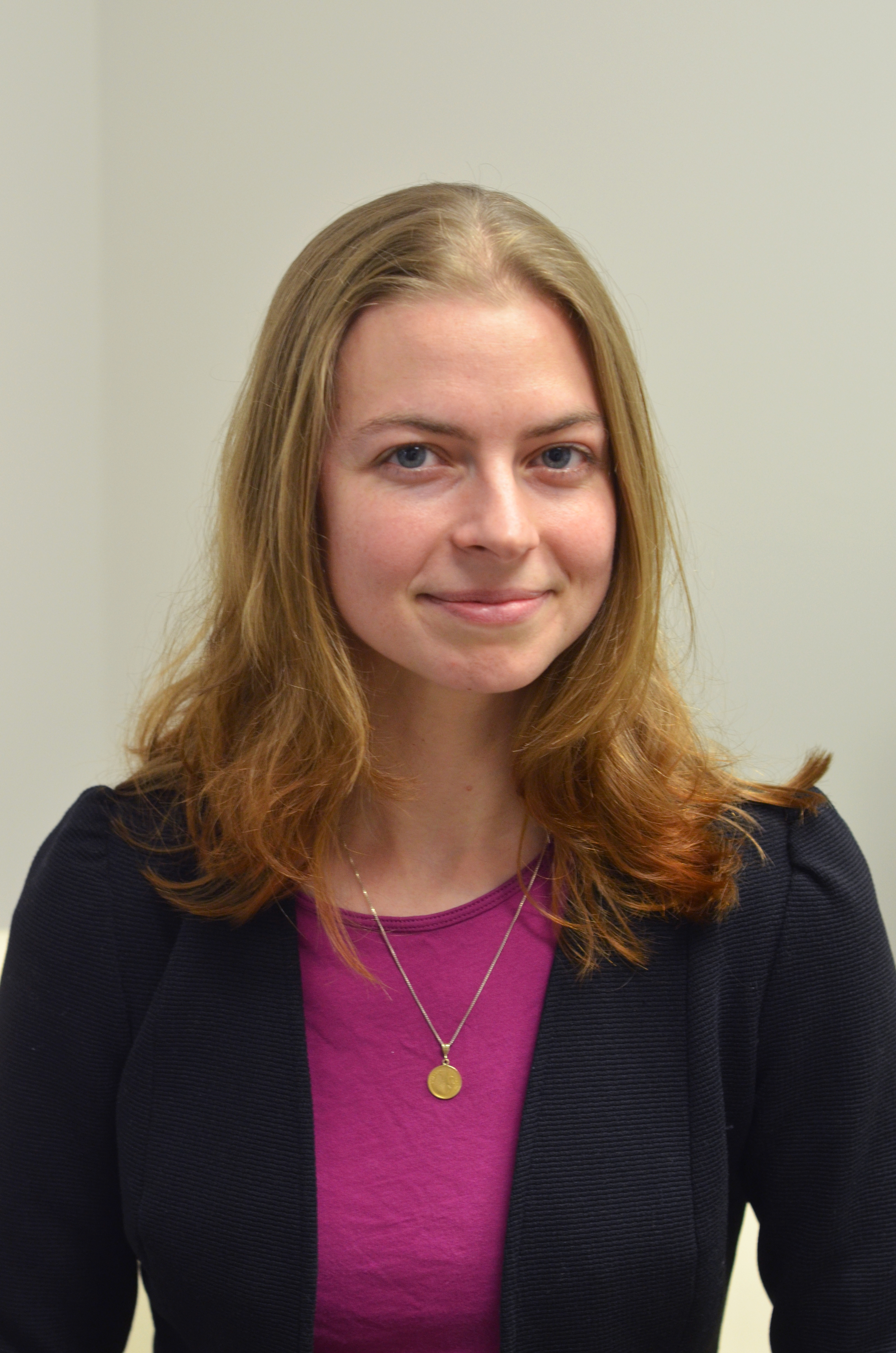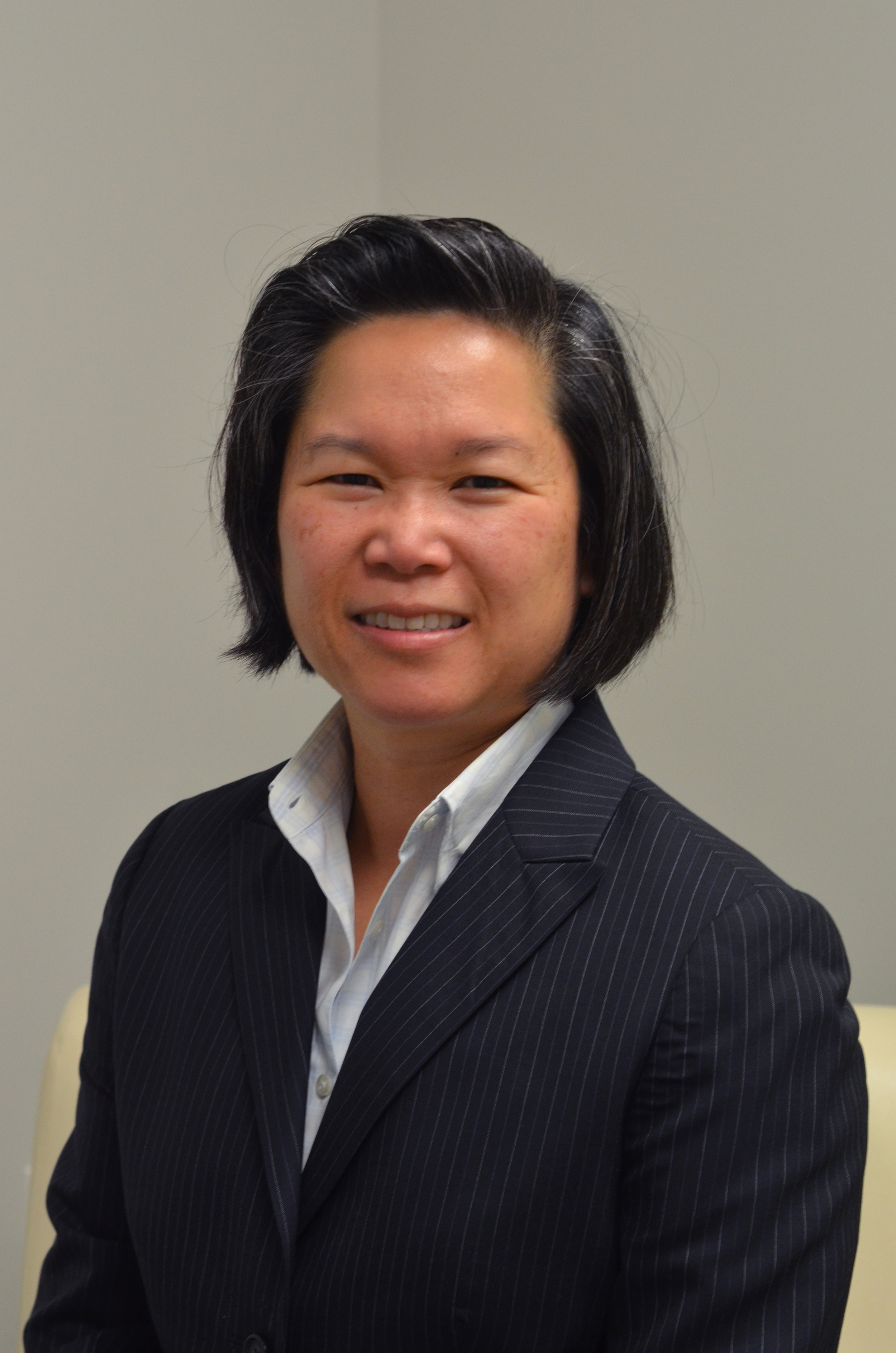 This year's class includes twenty four extraordinary women from a diverse array of backgrounds, representing fields that include academia, healthcare, arts, government, military, business, law, and a variety of non-profits. These women have a wide range of talents and significant life experiences, including international assignments, fluency in several languages, successfully navigating cross-sector career transitions, attaining higher degrees at prestigious universities, starting successful new ventures, and working at premier organizations. They represent the very best emerging and accomplished high-impact leaders.
Alanna Bartee
Alanna is currently the Senior Global Brand Manager at Edwards Lifesciences. Previously she was Product Director for Biosense Webster, a Johnson & Johnson medical device company specializing in catheters and mapping equipment to treat cardiac arrhythmias. Prior to joining Biosense Webster, Alanna led the consumer facing digital marketing efforts for the ACUVUE® Brand Contact Lens portfolio at Johnson & Johnson Vision Care. Alanna joined Johnson & Johnson in 2010, as an Associate Product Director leading brand positioning and message development for the #1 selling daily disposable contact lens in the U.S.
Prior to joining Johnson & Johnson, Alanna spent four years at Global Market Insite, Inc., a digital data collection and online market research company. She held several roles during her time there in global product management and account management, helping companies and brands make stronger business decisions by providing thoughtful and authentic consumer insights. Alanna has an MBA from Cornell University where she focused on Brand Management and Strategic Marketing. She has a B.A. in English Literature and Political Science from University of Washington.
Julie Cline
Julie Cline is accomplished management consultant and strategic communications leader with nearly 20 years of experience across commercial and public sector environments, driving major change and transformation initiatives that must engage and influence key stakeholders to achieve critical business objectives. Currently, Julie is a Practice Area Lead, Organizational Effectiveness for Slalom Consulting.
As a Senior Associate with Booz Allen Hamilton, Julie is a recognized leader and expert in strategic planning, strategic communications, change management, multi-stakeholder engagement. A certified change management practitioner and award-winning author of publications on communications and change, Julie developed and launched the firm's international strategic communications practice. She has served as a senior executive advisor on communications strategy to leaders of multinational corporations, international development institutions, and both domestic and foreign governments.
Julie has an international M.B.A. from Georgetown University, and a Global Business certification from Oxford University, and has worked in more than 25 countries throughout Latin America, the Middle East, Asia, Eastern and Western Europe. Prior to obtaining her M.B.A., Julie served as the Manager of Worldwide Corporate Communication for Silicon Valley high-tech corporation, Integrated Device Technology (IDT), where she led the global strategic communications effort to support the company's market repositioning. Julie is a native Californian, holds a B.A. in Communications from Santa Clara University, and is fluent in Spanish.
Shelley Cohen
Shelley Cohen has 20 years of experience in environment and energy related fields. Ms. Cohen recently resigned her position as a Senior Developer with Ameresco, a company that develops renewable energy and energy efficiency projects, to pursue other opportunities and to develop her own business. Ms. Cohen specializes in working directly with clients to help devise holistic strategies that reduce emissions, decrease energy demand and costs, and green facilities and communities. Prior to joining Ameresco, Ms. Cohen worked at EPA in the Office of Air on renewable energy project development and at the White House for the President's Council on Sustainable Development. Ms. Cohen also worked for the White House Office on Environmental Policy, and in the Senate office of Senator Joseph Lieberman (CT). Ms. Cohen has been a featured speaker at hundreds of local, national, and international renewable energy and energy efficiency conferences, and has authored many papers on these topics. Ms. Cohen has provided expert testimony on the benefits of renewable energy and energy efficiency before the DC City Council and the State of Delaware.
Ms. Cohen (and her husband, Mike Gala, a 'green' architect) have utilized their expertise in green building practices in their own home, using all environmentally friendly building materials and energy efficient lighting and appliances and a 12kw solar PV installation and cool roof on their home. Their yard features an organic garden, rain barrel, compost, and has been certified as an NWF sustainable backyard habitat. Their eco-renovation was featured on the Discovery Channel's Renovation Nation television show, and former renovations have been featured in the American Institute of Architects (AIA) DC magazine, The Washington Post, and the Discovery Channel's 10-Things You Can Do To Improve the Value of Your Home. Ms. Cohen served as the Chair of the Greening Committee for the 2013 Green Inaugural Ball (a role she also held in 2009) celebrating the Inauguration of President Obama. The event, held at the Newseum in DC, was a zero-waste, carbon neutral event, hailed as one of the most eco-friendly events ever produced. In 2012, Ms. Cohen attened Al Gore's Climate Leader Training seminar providing her with the skills to educate others on the impacts of climate change. Ms. Cohen currently serves on the Board of Directors of the National Wildlife Federation (NWF) and MDV-SEIA, which advocates for solar energy in the region.
Ms. Cohen has a Masters Degree in Public Administration from the Maxwell School at Syracuse University focusing on Environment and Energy policy, and completed additional Masters level coursework in Sustainable Development at the SUNY School of Environmental Science and Forestry. She received her undergraduate degree from Tufts University. Ms. Cohen spends as much time as she can outdoors with her husband, and daughters, Sienna (6.5), and Sabrina (4).
Jennifer Deason
Jennifer Deason is Executive Vice President, Head of Strategy and Corporate Development for Sotheby's. In 2016, she became a Board Member and Chairman of Audit Committee for DHI Group, Inc., Board Member for MASS MoCA, and Board Member for American Folk Art Museum.
During her WELP Fellowship she was an Executive Vice President at Bain Capital. Bain Capital is a one of the world's leading private, alternative asset management firms with approximately $70B in assets under management. Jennifer focuses on driving exceptional performance within Bain Capital's portfolio companies with particular emphasis on the consumer and media portfolio. Jennifer's role involves wearing multiple hats to ensure Bain Capital portfolio companies are successful. She has sat on the Boards of Consolidated Container Company and Pelmorex Media (the Canadian Weather Network) and played a Board observer role at Bright Horizons and the Weather Company. She has also played interim operating roles. Most currently, Jennifer is the interim CFO of the Weather Company and in the past was co-President of Consolidated Container and the CMO of the Weather Company. Jennifer also supports portfolio companies on key initiatives to help drive equity value. Jennifer is passionate about the companies in Bain Capital's portfolio and is personally invested in making them as successful as possible while being attractive investments for the Firm.
Prior to joining Bain Capital seven years ago, Jennifer worked at McKinsey & Co in the New York, Boston and Silicon Valley offices. She consulted to media, consumer and private equity clients in both the United States and abroad. Before McKinsey & Co, Jennifer was an Investment Officer at the International Finance Corporation, the private sector arm of the World Bank where she had a particular emphasis on infrastructure in Western Africa, Mexico and China. Earlier in her career, she worked at eBay in marketing and corporate development roles and at Deutsche Bank, participating in a 2 year investment banking analyst program serving media and technology clients. Jennifer graduated from Stanford Business School with Certificates in Public and Global Management and Yale University with a BA in the History of Art. She is currently on the Board of the Yale Swimming and Diving Alumni Association and is a Term Member at the Council on Foreign Relations. Jennifer's free time is spent chasing her 4 year old boy and 20 month old daughter alongside her husband.
Aquene Freechild
Aquene Freechild is the Campaign Co-Director of Public Citizen's Democracy Is For People Campaign. She co-leads Public Citizen's work building a broad movement to overturn the U.S. Supreme Court's Citizens United ruling and to get big money out of politics. Freechild is responsible for Public Citizen's successful legislative campaigns in Vermont, New Jersey, Illinois and Delaware formally calling for a constitutional amendment to overturn the Citizens United ruling. In addition to building the state coalitions essential for effective state campaigns, she has led or co-led a half dozen national campaigns to bring attention to the increasing corruption of our democracy by a few extremely wealthy corporations and individuals. In 2011 and 2012, she led Public Citizen's outreach effort building broad consensus amongst non-profits and membership organizations that a constitutional amendment is the necessary remedy for unbridled spending in elections.

Before joining Public Citizen, Freechild coordinated the DC office of a sustainable and start-up business trade group and led it's constitutional amendment campaign. She co-coordinated the U.S. branch of the International Campaign for Justice in Bhopal for four years. She also worked for environmental health and justice for the Environmental Health Fund and Health Care Without Harm. In her free time, Aquene enjoys yoga and biking and engages in affordable housing and anti-corruption advocacy in Washington, D.C. Freechild holds a Masters of Public Administration from New York University and a B.A. in International Relations: Managing the Global Commons and French from University of Wisconsin-Madison.
Rhonda Cunningham Holmes
Rhonda Cunningham Holmes is a business executive and attorney with diverse management experience in legal and business environments. She currently serves as deputy director of the Washington Lawyers Committee for Civil Rights and Urban Affairs ("the Committee"), a nonprofit law firm providing pro bono legal representation, advocacy and educational programs to address civil rights violations, discrimination and poverty issues. As deputy director, Ms. Holmes is responsible for oversight of all administrative operations of the Committee, including financial management, policy development and implementation, contract and procurement administration, human resources, technology and infrastructure. She also manages the Committee's corporate outreach activity and is involved in client development efforts. Previously, Ms. Holmes was a litigator at Morgan, Lewis & Bockius LLP where her practice focused on intellectual property, insurance and complex commercial litigation cases in federal and state courts.
Ms. Holmes has extensive management experience at several corporations, including JPMorgan Chase, Chrysler Corporation and Xerox Corporation. Upon leaving Morgan Lewis, Ms. Holmes joined Capital One, formerly Chevy Chase Bank, where she leveraged her legal and business skills to establish and then manage a new banking group in the commercial banking division. Ms. Holmes brings great business acumen to both business and legal environments, adding value through vision and creativity and by instilling operational discipline and efficiency. Ms. Holmes holds a JD from Fordham University School of Law, an MBA from the University of Rochester Simon School of Business and a bachelors degree from Duke University. She serves on the board of directors of Jubilee Association of America, Inc.; is an advisory board member and past chair of the board of directors of Montgomery Housing Partnership; and is vice chair of the administrative council of New Song Bible Fellowship Church. Ms. Holmes resides in Silver Spring, Maryland with her husband and high school age son.
Jennifer Iwu
Jennifer Iwu is the Director, Strategic Initiatives at Events DC. In her role, Jennifer leverages the beauty, history, and diversity of Washington, D.C. to attract and promote an extensive variety of events, resulting in amazing experiences for residents and visitors alike, and generating economic and community benefits for the city. Prior to that, Jennifer was a Manager in the Federal segment consulting practice at Deloitte & Touche LLP. In her work at Deloitte she supported Federal clients, most notably the Department of Veterans Affairs (VA). She also worked on various process, IT, and change management efforts for Federal clients such the US Department of Housing and Urban Development (HUD), National Oceanic and Atmospheric Administration (NOAA) and the Patent and Trademark Office (PTO). Within a year and a half of her tenure at Deloitte, Jennifer was selected to participate in an internal leadership development program focused on further supporting high performing women managers.
In addition to her Federal Government consulting experience, Ms. Iwu has four years of experience in the State and Local sector. She worked for the Government of the District of Columbia in the Office of the Deputy Mayor for Planning and Economic Development, was promoted to the Office of the City Administrator, and then ended her tenure with DC Government as a Program Manager for the Department of Real Estate Services (now Department of General Services). Jennifer has her PmP, an MBA from Kogod School of Business at American University, and a BA from the Pennsylvania State University at University Park. She is a dedicated mother to a 6 year old son, loves to travel, and is a proud resident of Washington, DC.
Aimee Nicole Lewis van Roekel
Aimée Nicole Lewis van Roekel is Director of Shakespeare Youth Productions at Vashon Allied Arts and Education Director at ShakesKIDS! (tm). (www.vashonshakes.org) ShakesKIDS! is a youth production company dedicated to offering the community vibrant productions of Shakespeare's works in order to discover and change our community and ourselves; and to nurture and inspire the next generation of literary explorers. Vashon Island Shakespeare Festival believes in free will and offers it's work to the community free of charge. Vashon Island Shakespeare Festival's ShakesKIDS!(tm) program turns no student away for any reason and operates as an Associate Artist to Shunkpike in Seattle, WA. With the ShakesKIDS, she has produced and directed 12th Night or What You Will, Romeo and Juliet, The Tragedy of Macbeth, A Midsummer Night's Dream, and Much Ado About Nothing, Hamlet, and currently, As You Like It.
While living in New York, she co-founded Noleverage Productions, a theatrical producing company. As the CoFounder, Co- Artistic Director and Producer she produced Platonov by Anton Chekhov at The Actors Center; Endgame by Samuel Becket at The producer's Club; Fefu and Her Friends by Maria Irene Fornesat NYU Performance Space; and Crimes of the Heart by Beth Henley at The Producer's Club. As a Director she has directed The Bacchae at Quixotic Players in the Bay Area; and Assistant Directed Book of Days under Artistic Director Robert Kelley at Theatreworks in Palo Alto. As an actor she has worked regionally as well as in New York City. She received my M.F.A. from NYU Tisch School of the Arts, and her B.F.A. from The Conservatory Theatre at Webster University. She has studied with Saratoga International Theatre Institute in NYC, modern dance with Judith Komoroske, Directing with Tina Landau, Marita Woodruf, and others. She has studied Shakespeare with Michael Langham, Lloyd Richards, Peter Francis James; as well as having received an Observer-ship with the Advanced Shakespeare Studies Workshop with John Barton at the Public Theatre. As a writer she adapted The Bachae as well as the works of Marie De France into a performance piece which were produced by Quixotic Players in the Bay Area, California. She also writes poetry and fiction.
As a teacher she has worked for The San Francisco Shakespeare Festival teaching Shakespeare Studies through their "Shakespeare Camp" program as well as "Midnight Shakespeare" a program bringing Shakespeare Studies to underserved communities. At SF Shakes she talk Voice and Movement, Stage Combat, Acting, Shakespeare Studies, Text, and Design. Recently she is thrilled to have become and Associate Artist at UMO (umo.org), a consistently ground breaking Pacific Northwest theatre company, where she Assistant Directed their contribution to theSeattle Beckett Festival, Fail Better. Fail Better received rave reviews and is being brought back for an encore run at ACT in downtown Seattle. She also founded and runs Spoke (www.spokevashon.com). She is honored to be listed amongst such exquisite women.
Ana Ma
Ana is a Partner for Nexxus Consulting, LLC. During her WELP Fellowship, Ana was the Human Rights Campaign's Chief Operating Officer and Chief of Staff, Ana M. Ma is responsible for providing internal leadership and executing operational goals in partnership with HRC's senior leadership team. She works across the organization to ensure that priorities are integrated and executed throughout all departments.
Prior to joining HRC, Ma served as Chief of Staff at the U.S. Department of Labor, working on issues such as the Workforce Innovation Fund and the reintegration of veterans into the workplace. During the Clinton Administration, she served as a liaison to county and municipal officials across the country and worked in the Office of Employment and Training Administration. Prior to her appointment at the U.S. Department of Labor, Ma was Chief of Staff at the U.S. Small Business Administration from 2009-2011 and served as Senior Counsel and Chief of Staff to Congressman Raúl M. Grijalva (D-Ariz.) for three terms. She began her work for him after spearheading his first Congressional campaign in 2002 and helping him win an open seat in Pima County with forty percent of the vote.
Ms. Ma grew up in Tucson, Arizona, and graduated from the University of Arizona, receiving a degree in Political Science. She has been involved in grassroots organizing for over twenty-five years, and has participated in the electoral process at all levels – from the school board to the last six presidential campaigns. A resident of Washington, D.C., Ma recently married her partner and started a family.
Dr. June McKoy
Dr. June M. McKoy is a fellowship trained academic internist-geriatrician, and the Director of Geriatric Oncology at the Robert H. Lurie Comprehensive Cancer Center (Lurie) at Northwestern University (NU) Feinberg School of Medicine. She holds joint appointments as an Associate Professor in the Departments of Medicine and Preventive Medicine, and is a member of the Institute for Public Health and Medicine (IPHAM) at NU. She is also Program Director for the Geriatric Medicine Fellowship at Northwestern's McGaw Medical Center. Dr. McKoy has lived and studied in multiple countries, including Den Haag, Netherlands, where she studied international human rights law. She is a strong advocate for the rule of law and the application of the law to protect human rights and advance social justice. Her primary research foci are in the areas of cancer survivorship, cancer pharmacoeconomics, comparative effectiveness analyses, HIV and cancer, and adverse drug reactions in older individuals living with cancer. Her research work, which has been well published, has been funded by the National Cancer Institute/National Institutes of Health since 2003. An active member of the Illinois Cancer Partnership, she co-founded the Senior Oncology Outcomes Advocacy and Research (SOAR) Program at Lurie, and co-leads Northwestern Medicine's Geriatric Fracture Program. She is a relentless advocate for older individuals and has worked collaboratively with the city of Chicago in its efforts to meet World Health Organization age friendly standards. In recognition of her expertise, in 2009 she was invited by the White House to serve on a Healthcare Reform Panel with Vice President Joe Biden and former HHS Secretary Kathleen Sebelius.
Dr. McKoy is a recognized leader at the local and national levels and has served on the American Cancer Society Board, Leadership Greater Chicago Fellows' Association Board, and the board of Housing Opportunities and Maintenance for the Elderly. Dr. McKoy received a Master's degree in Public Health with delta omega honors from the University of Illinois at Chicago, a juris doctor degree from DePaul College of Law, a LLM with honors from Northwestern University Law School, and a Masters Degree in Business Administration from the Kellogg School of Management at Northwestern. She attended medical school at Southern Illinois University School of Medicine, did residences in General Surgery and Internal Medicine at the University of Illinois, and subsequently completed a fellowship in Geriatric Medicine at the McGaw Medical Center of Northwestern University. Dr. McKoy is a Leadership Greater Chicago Fellow (class of 2005), a 2014 Northwestern University Public Voices Thought Leadership Fellow, and was one of three recipients of the prestigious 2015 Martin Luther King Jr. Humanitarian Award from Northwestern Medicine.
Roxana Muzzammel
Roxana Muzzammel is a Consultant for Maximus, supporting the Oracle Siebel CRM system for the NLRB. Prior to Maximus she was an IT Contractor for The AES Corporation, supporting the development and roll-out of technology projects. During her WELP Fellowship, Roxana was a Consultant at CRGT Inc, where she provides business analysis and project management for federal clients.
She has over ten years of experience as a consultant in both the public and private sectors. She has a proven track record in developing and delivering highly effective information technology projects. Her professional work experience spans CRGT Inc, Hewlett Packard, and America Online. Roxana's consulting experience consists of implementing information technology projects for the the following federal clients which includes the Environmental Protection Agency (EPA), Department of Homeland Security (DHS), Federal Aviation Administration (FAA), and Housing and Urban Development (HUD). Roxana also comes from a background in community leadership for nonprofits that include the Leukemia & Lymphoma Society (LLS), Ladies America, Women in Technology (WIT), Girls Health Ed and the Network for South Asian Professionals (NetSAP) DC. Roxana currently serves on the Leadership Committee for the National Capital Area (NCA) Chapter of the Leukemia & Lymphoma Society (LLS) since 2013. Roxana has garnered the title First Runner-Up 2013, where she had raised over $96,000 for cancer research in 10-weeks and sponsored an Acute Myeloid Leukemia (AML) research grant. She had been inspired to fundraise and promote awareness for cancer research through events after the loss of her father to leukemia in 2011. Roxana served as a Leadership Committee Member in the 2014 LLS Man & Woman of the Year (MWOY) Campaign which raised over $1.6 Million in funds for the NCA Chapter. Roxana competed as a 2013 Women of the Year (WOY) candidate for the 2013 MWOY Campaign, which consisted of 20 men and women candidates that raised over $1.2 Million in funds for the NCA Chapter. Roxana's major accomplishment for LLS was that she had organized and event planned the LLS benefit dinner entitled, "A Meaningful Life, Raising Awareness & Research for Acute Myeloid Leukemia (AML)" in addressing the cancer community and raising funds for research. This event highlighted keynote speaker Celator Pharmaceuticals' CEO Scott Jackson who spoke on the developments of the Phase 3 Study of CPX-351 drug, latest treatment for AML.
Roxana is also an active board member for several organizations as the National Partnerships and Sponsorships Director for Ladies America, the Director of Development and Fundraising Chair for Girls Health Ed and Special Events Director for NetSAP DC. Roxana had initiated, coordinated and maintained national partnerships and sponsorships as well as developed fundraising initiatives for Ladies America, developed fundraising and donor development initiatives for Girls Health Ed, and organized and event planned special events to benefit the NetSAP DC Foundation. The NetSAP DC Foundation provides donations to philanthropic causes for the South Asian community. Roxana also serves on the Programs Committee for Women in Technology (WIT) in organizing programs and events for WIT. Roxana is a graduate of Northeastern University where she had earned her Bachelors of Science in Business Administration with a concentration in Management Information Systems.
Cathy Nelson
Cathy Nelson is the Vice President for Development & Membership for the Human Rights Campaign (HRC), the largest civil rights organization working to achieve equality for lesbian, gay, bisexual and transgender Americans. Cathy leads a team of 55 professionals responsible for executing HRC's organizational fundraising and membership strategies that generate more than $50 million annually to support HRC's work. As a member of the senior executive team, Cathy serves as the organization's lead partner on many of the board's key strategic initiatives, such as working with the board to launch the capital campaign effort to secure $30 million for an HRC building. She worked with the board and the branding team that developed the ubiquitous blue and yellow HRC logo and has served on all of the organization's strategic planning committees and, recently, on the executive search committees to select the HRC president.
During Cathy's 20-year tenure at HRC, she has utilized an entrepreneurial approach to creating multiple revenue programs, and a national membership of more than 1.5 million. One of her earliest initiatives was to launch HRC retail shops to promote HRC brand merchandise and attract members in key cities. She created a board of governors and local volunteer leadership structure of steering committees in 30 cities that participate in advocacy initiatives and help raise more than fifty percent of the total budget. Beyond traditional methods for increasing awareness, support and membership, she has pursued creative alliances with activist entertainers resulting in such productions as Equality Rocks, a sold-out charity concert at RFK stadium benefiting HRC, and the Cyndi Lauper Concert Tour that not only raised money and members but garnered more than 15,000 supporters for HRC-backed legislation in the U.S. Congress.
Prior to joining HRC, Cathy worked for Eastern Airline where she was one of the organizers of the flight attendants' union and, subsequently, played a key role in the national strike of Eastern. Working with the AFL-CIO, Cathy helped raise $5 million to support the strike. Continuing her fundraising and activism work, she then became a lead organizer for the progressive coalition to defeat the nomination of Robert Bork to the Supreme Court. Although Cathy originally intended to teach and completed a degree in Education, she quickly recognized that she could build a career based on her strong advocacy drive. She uses her talents to advance causes she feels passionate about while engaging and educating others about the issues. Cathy is a proud resident of Washington D.C. where she lives with her partner.
Diana Peacock
Diana Peacock is the Senior Vice President of Development and Alliances at First Book, a nonprofit social enterprise that provides new books and educational resources for children in need. In her role, she collaborates with leaders across sectors to ensure all children and youth have access to the critical resources they need to learn and thrive. Prior to First Book, Diana was a Director with Community Wealth Partners, a national strategy consulting firm that partners with nonprofit and philanthropic leaders to solve social problems at the magnitude they exist. She has deep experience leading non-profit executives and Boards through strategy design and business planning, helping them pivot their organizations' focus to meet growing needs and solve bigger social problems.
Diana brings 15 plus years of consulting experience in the nonprofit, corporate and public sectors with organizations such as Accenture and the Department of Homeland Security. Across industries and sectors, her work has focused heavily on strategy, business development, business process improvement, customer relationship management and navigating organizational change. Diana holds a B.A. from Wake Forest in Economics and a MBA and MA in Arts Administration from Southern Methodist University.
Ann Marie Pedersen
Ann Marie Pedersen is a devoted public servant in her professional and personal life. Professionally, she is dedicated to building a sustaining workforce culture committed to service and consistent improvement. She currently serves at the Department of Education as Federal Student Aid's Director of Correspondence Services, which includes the management of compliance with the Freedom of Information Act and official correspondence. In this position, Ann Marie has improved the compliance efforts through streamlined processes, proactive releases of documents and innovative system improvements. In addition Ann Marie serves as a mentor for an internal leadership development program and served as campaign manager for the Department of Education's 2012 Combined Federal Campaign. Prior to coming to Federal Student Aid in 2010, Ann Marie served as the Deputy Chief of Staff for the Institute of Museum and Library Services (2007-2010) and several other positions at the Department of Education (2002-2007). From 1996-2002, Ann Marie led a different career, working in political campaign fundraising.
Ann Marie is a graduate of the George Washington University and the Catholic University's Columbus School of Law as well as a member of the Virginia State Bar. In her personal time Ann Marie serves on the Board of Directors of the Federal Executive Institute Alumni Association, volunteers with Higher Achievement, a youth mentoring organization and, Miriam's Kitchen, an organization serving the homeless. She is also an avid runner and NY Yankee fan.
Kathleen Pessolano
Kathleen Pessolano is Director of Destinations Program for Global Sustainable Tourism Council. She previously worked as Senior Director, Destinations for Sustainable Travel International. Her experience also includes Principal at The Heritas Group and an attorney with its affiliated law firm, Cultural Heritage Partners, PLLC. Kathleen's practice focuses on issues at the intersection of law and policy, and sustainable development. Kathleen heads Heritas' tourism practice, advising communities and businesses on policies and strategies to maximize local benefits from tourism, and minimize negative impacts to destinations. For Cultural Heritage Partners, Kathleen helps clients across sectors to navigate and leverage legal and regulatory frameworks to achieve cultural heritage preservation objectives. Kathleen also serves as Destinations Program Director of the UNWTO-backed Global Sustainable Tourism Council, the leading standard-setting body for sustainable development of tourism.
Kathleen previously served for four years as an attorney for the U.S. Federal Trade Commission, where she enforced federal consumer protection law. In addition to law enforcement investigations and actions, she developed policy for the FTC, including parts of the "Green Guides," the agency's guidance for businesses on how to avoid deceptive energy and environmental marketing claims to U.S. consumers. Prior to the FTC, Kathleen practiced at O'Melveny & Myers LLP, where she represented clients in government and regulatory litigation matters, investigations and law enforcement actions, and law and policy development proceedings, including rulemakings and Congressional hearings. In private practice, Kathleen focused primarily on antitrust, consumer protection, and energy issues. Before law school, Kathleen worked for the Center for International Private Enterprise, supporting private sector development projects in Latin America & the Caribbean. Kathleen earned a J.D. from the University of Chicago Law School and a B.A. Summa Cum Laude from Holy Cross.
Michelle Porter
Michelle is a Real Estate and Economic Development Professional with more than fifteen years of experience developing sustainable communities that provide affordable housing and economic opportunities for impoverished neighborhoods. Her drive for urban redevelopment was sparked by a desire to improve the neighborhood she grew up in Pittsburgh, Pennsylvania. After working for several years in the Healthcare Industry in the area of corporate finance, Michelle returned to her childhood home to work on the socioeconomic issues that plagued the area. As the Chief Development Officer ("CDO") of the Pittsburgh Housing Authority, Michelle promoted private/public sector partnerships, enhancing economic development initiatives that resulted in over $100M in new investment in deteriorating communities. Michelle is currently the Director of Planning and Development for Baltimore Housing where she oversees major affordable housing real estate redevelopment projects for both the City of Baltimore and the Housing Authority of Baltimore City.
Her commitment for helping others is also reflected in her community work, as she is a Reading Partners tutor at Francis Scott Key Elementary School in Baltimore and has been a volunteer for the Children of Incarcerated Parents Mentoring Program and Dress for Success. Michelle holds a Bachelor of Science in Business Administration from Florida Agricultural and Mechanical University and a MBA from Northwestern University.
Nicole Shue
Commander Nicole L. M. Shue currently serves as the Director of the Surface Analysis Branch for Evaluation and Reporting (SABER) which provides detailed analysis of naval warfare threats posed by foreign weapons systems and countries of interest to operational commanders, mission planners, naval warfare development centers, and the National Intelligence Community. Immediately prior to her current position, Nicole served as the Commanding Officer of USS HIGGINS (DDG-76), a ballistic missile defense Aegis destroyer where she led a crew of 300+ on a deployment to the Western Pacific, South China Sea, and Persian Gulf. While deployed her crew promoted security, freedom of navigation, and making positive cross-cultural societal impacts within the host-nation communities they engaged.
She has 19 years of naval service, has deployed to the Middle East aboard four combatant warships, and spent time as a legislative advisor for both the Secretary of the Navy and the Commander of U.S. Central Command. She was elected and served a two year term as the President of the Sea Service Leadership Association (SSLA), the only non-profit organization in the United States dedicated to providing professional development through networking, education, and mentorship of women from all three maritime armed forces. She also volunteers as a "running buddy" for Girls on the Run, a non-profit that encourages young girls to be joyful, healthy and confident through running. She holds a M.S. in Global Leadership from the University of San Diego, a B.S. in Environmental Science from Oregon State University, and is a graduate of the Naval Postgraduate School's Senior Leadership Seminar and the U.S. Air Force Command and Staff college.
Ruth Sullivan
Ruth Sullivan joined the Council on Foreign Relations (CFR) in October 2011 and is currently Associate Director, National Program and Outreach. During her WELP Fellowship she was Assistant Director of Outreach, she is responsible for increasing CFR's public engagement with communities across the country through three main initiatives targeting educators and students, religious leaders and scholars, and state and local elected officials. In her effort to connect diverse constituencies with the right resources, Ruth plans and manages conferences, interactive forums, and professional development workshops aimed at fostering engagement and interest in U.S. foreign policy. She has recently been working to enhance CFR's presence in tristate-area high schools through workshops for teachers, and a partnership with Global Kids that brings urban youth to CFR for a summer institute to expose them to leading experts and develop their interest in and understanding of global issues. Prior to joining CFR, Ruth was the Campus Outreach Manager for the American Red Cross in Greater New York, where she led Red Cross programs in disaster preparedness and international humanitarian law for over 1,200 college and high school students. In this capacity, she also worked on staff and volunteer engagement initiatives and planned community outreach and service events to raise the profile of Red Cross programs in the city.
Ruth was born and raised in Michigan, and is a proud graduate of the Michigan State University Honors College where she studied international relations, economic development, and French. After graduating with her B.A., she served as an AmeriCorps VISTA member in Kalamazoo, Michigan, developing programs to increase low-income residents' access to financial services, and leading workshops for community groups to raise their awareness of the realities of living in poverty. Ruth currently lives on the Upper West Side of Manhattan and enjoys spending her free time traveling, experimenting with new vegetarian recipes, and practicing her Spanish and French.
Jennifer Van der Heide
Jennifer is the Director at the Washington Office at Hoopa Valley Tribe. She previously served as Rep. Keith Ellison's Senior Advisor and as Chief of Staff for Rep. Mike Honda (D-Silicon Valley), a senior member of the House Appropriations Committee, since his election to Congress in 2001. She has worked for him since 1995 in federal, state and local government; managed his contested congressional campaigns and his competitive election for Vice Chair of the Democratic National Committee; served as his Political Director during his 9 years as an Officer of the DNC; and for seven years, was Chief Strategist for the Congressional Asian Pacific American Caucus. Jennifer has also worked on several campaigns in California, developing extensive experience in grassroots mobilization, communications and strategic alliances. She has a particular passion for mentoring, building diversity, and promoting professional development on Capitol Hill.
Prior to her government service, Jennifer represented indigent Native Americans at California Indian Legal Services, and then as Tribal Attorney for the Hoopa Valley Tribe. Jennifer received her B.A. in International Relations from Tufts University, and a J.D. from Hastings College of the Law in San Francisco, with a focus on public interest law. She is a Senior Stennis Congressional Staff Fellow, nominated for her effective leadership skills and work across the aisle. Jennifer has dedicated her professional career to social justice and helping women and minorities, and was a Commissioner on the Status of Women in California. Jennifer and her 11 year old bilingual daughter Zara live in Washington DC.
Keosha Varela
Keosha is Vice President and Content Director for 270 Strategies. During her WELP Fellowship she was a senior digital editor and producer at the Aspen Institute in Washington, D.C., where she edits, oversees, and produces content on one of the Institute¹s main digital content platforms, the Aspen Idea blog. She also manages the Institute¹s Huffington Post channel, interviews high-profile speakers, and helps shape the organization¹s overall digital content strategy. She is a freelance writer, with hundreds of published articles featured in theGrio.com, msnbc.com, Sister 2 Sister magazine, and other outlets.
Prior to working at the Institute, Keosha worked as a social media strategist for a small clean energy nonprofit and spent three years as a new media editor and producer at NPR affiliate stations in Washington, D.C., and in Boston, where she and her colleagues received the 2011 National Edward R. Murrow Award for Overall Excellence ­ Radio Station Website. She began her career as part of the highly competitive NBC Universal News Associates Program in New York City, where she helped to produce segments for the "TODAY Show," "Dateline," and worked on the launch team of the African American NBC News website theGrio.com. Keosha received her bachelor¹s and master's degrees in journalism from American University and serves on the school¹s Alumni Board.

Jill Wheeler
Jill Wheeler is Chief of Programs at Hispanic Access Foundation. She oversees HAF's nationwide programs promoting economic empowerment and civic engagement. Previously, at the Inter-American Foundation, she dedicated over ten years to funding community-led development projects in Mexico and Central America. Her portfolios focused on remittances, microfinance, environmental conservation, health and agriculture. Her interest in the transnational flows of social and financial capital led her to conduct outreach to U.S. immigrants building partnerships for sustainable development in migrant-sending communities.
Jill's international experience includes her work as an advisor to Fundación Natura, a Panamanian environmental foundation, and as a high school teacher in El Salvador. She received a master's degree from Georgetown University's School of Foreign Service with honors studies in international business diplomacy, and a bachelor's degree, cum laude, in sociology from Harvard University.
Aretae Wyler
Aretae Wyler is the General Counsel and Director of Corporate Operations of Atlantic Media, which publishes The Atlantic, National Journal, Government Executive, DefenseOne and Quartz. In addition to serving as General Counsel, Ms. Wyler also serves as Chief of Staff to Atlantic Media's Chairman, David Bradley. As General Counsel, Ms. Wyler manages all of the publications' legal matters. As Chief of Staff, she coordinates and executes corporate strategic projects across Atlantic Media's properties.
Before joining Atlantic Media in January 2013, she practiced law at Williams & Connolly LLP, where she represented clients in litigation in a range of areas including securities law, contract law, FCPA, pharmaceutical products liability, employment law, and general torts. She clerked for The Honorable Kenneth M. Karas of the US District Court for the Southern District of New York, and received her JD from the University of Pennsylvania Law School in 2007, where she graduated Magne Cum Laude and Order of the Coif. She received her BA in English and Government from Georgetown University, where she graduated Magne Cum Laude and received the Karl H. Cerny award as the most outstanding student in comparative government.
Janet Xiao
Dr. Janet (Jian) Xiao is a partner in Morrison & Foerster's Life Science Group residing in the Palo Alto office. She primarily represents clients in the biotechnology and pharmaceutical industries in their world-wide patent procurement, patent portfolio management, and strategic planning. Dr. Xiao advises biopharmaceutical companies and research institutions on patent matters relating to various technologies including antibody therapeutics, nanomedicine, personalized medicine, drug delivery systems, drug screening platforms, diagnostics, and nutraceuticals. She also represents many start-up biopharmaceutical companies to help them build a strong IP position from inception.
Dr. Xiao is among the very few IP attorneys who are both equipped with solid skills in global strategic IP management and knowledgeable about IP issue unique to China and Chinese clients. She is frequently called upon to advise clients on IP issues and conduct IP due diligence in US/China cross-border transactions and operations in China. She is also frequently invited to speak on IP issues both in the U.S. and in China.
Since 2005, Dr. Xiao has been actively involved in the leadership team of the Chinese-American Biopharmaceutical Society (CABS), a non-profit organization dedicated to bridging the life science communities in U.S. and China. She was president of CABS for the 2011-2012 term. Dr. Xiao is also a member of BayHelix, a non-profit organization comprised of Chinese heritage leaders in the global life sciences and healthcare community. Dr. Xiao serves on the advisory panels for the University of California, San Francisco Clinical & Translational Science Institute translational science program and the University of California Center for Accelerated Innovation. She also serves on the Department Accreditation Committee of the American Society of Biochemistry and Molecular Biology (ASBMB).
Melissa Felder Zappala
Melissa Felder Zappala is a partner in the Washington, DC office of Boies, Schiller and Flexner LLP. Melissa focuses on complex commercial litigation—particularly antitrust and class action matters. She is a 2005 graduate of the Georgetown University Law School, where she graduated magna cum laude and was elected to the Order of the Coif. She is also a 2002 graduate of Yale University, where she also graduated magna cum laude and Phi Beta Kappa.
Because Melissa has a profound hearing loss, she has a strong commitment to disability law pro bono work. She worked with the Washington Lawyers Committee to successfully bring suit against the Washington DC government to ensure that videos posted on the DC Government's website are captioned, so that they are accessible for deaf and hard of hearing individuals. Melissa recently joined the Board of Directors for the Washington Lawyer's Committee for Civil Rights and Urban Affairs to address issues of civil rights violations and poverty in the D.C. community. In her free time, Melissa enjoys spending time with her two rescue dogs. She is also busy making preparations to become a parent very soon.