2010 Women's Executive Leadership Program Class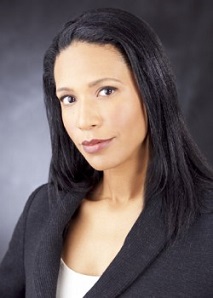 The Pathways to Power 2010 Inaugural Class of Women's Leadership Fellows hailed from a diverse array of backgrounds, representing fields that include medicine, media, technology, politics, government, and law.
Erica Borggren is currently VP of Communications at ComEd. Prior to ComEd, she was Acting Secretary of Illinois Department of Transportation, where she led the mission to maintain and build the state's transportation system safely and efficiently. She led a work force of 5,200 employees and oversaw a $2.8B budget. After her Fellowship with the Impact Center, she served as Director of Illinois Department of Veterans' Affairs. As a member of Governor Pat Quinn's cabinet, she led the 1,300-person state agency, four VA Homes, 80+ VA Offices, special programs, and oversaw a $136M budget. She partnered in launching a women veteran's program and a veteran entrepreneurship program. Erica designed and spearheaded Illinois Joining Forces, a public-private network of 200 organizations, which earned the US Department of Veterans' Affairs inaugural Abraham Lincoln Pillars of Excellence award for best state practices. In March 2014, Erica was selected as a White House Champion of Change.
When Erica became a WELP Fellow, she was a recent Émigré from the U.S. Army and former speechwriter for the Commander of U.S. Central Command, General David Petraeus. In addition to those duties, she deployed to Baghdad as a member of General Petraeus's Commander's Initiatives Group—a small group of strategic analysts and "designated thinkers". Her work has earned her the Bronze Star Medal, the Defense Meritorious Service Medal, the Joint Service Achievement Medal, and the Iraq Campaign Medal. Erica's Army career also includes seven years of active duty service as a Medical Service Corps Officer, three of which were spent in Seoul, South Korea with the 18th Medical Command. Erica is the valedictorian of the West Point class of 2002 and spent the following two years as a Rhodes and Truman scholar at Oxford University, earning her Master's degree in Comparative Social Policy and a Postgraduate diploma in Theology.
A strategic initiator in Cloud Computing, JJ DiGeronimo is bold and effective as she advises Fortune 500 companies toward IT service architectures and next generation data centers. A multifaceted talent, she over-achieves in fast-paced and high-stakes environments. Her passion for technology enables her to quickly align business obstacles to solutions that encompass skilled people, quality technology and redefined processes. JJ has an innate ability to reveal new revenue-streams. In 2003, she created (and in 2008 she sold), an online business, TechStudents.net, that addressed technology workforce development. Entrepreneur Magazine featured the company in January 2005. From this initiative, she was hired to work on a principal team that defined the technology direction for a regional economic development organization. She is President of Tech Savvy Women and a speaker/author on Leadership Strategies for Professional Women. Her keynotes include: 10 Professional Strategies from Impactful Leaders, Advancing Your Career with the Power of No, The Working Woman's GPS, Building Influential Mentors and Sponsors for Career Advancement, How Women Effectively Maneuver the Org Chart, Why a STEM degree can align to any girl's dream, and 10 Strategies of Impact Players in Science, Technology & Engineering.
Throughout her career, she has immersed herself in emerging technologies backed by a technical degree. She has a portfolio of customers and relationships across multiple verticals. In August 2008, JJ launched Tech Savvy Women (450+ members) to bring women with technology skills together across various industries to create relationships while enhancing their knowledge and network. Fostered on the success of Tech Savvy Women, in 2009, JJ co-created Women of Purpose at VMware. As an external voice focused on emerging technologies, JJ has participated on hundred of panels and keynotes. She is also a board member for Shoes and Clothes for Kids and an author of The Working Woman's GPS.
Alycia Kellman is Chief Counsel and Head of Debt Funds at SunFunder. Prior to SunFunder, she served as a legal counsel for the Grassroots Business Fund. As counsel, Alycia helps to structure investment transactions and drafts all legal documentation to implement GBF deals. In addition to her position with GBF, Alycia is the U.S. Director for the Institute for Democracy in Africa (IDASA), a South African nonprofit that runs democracy and governance programs in over twenty countries on the African continent. Prior to GBF and IDASA, Alycia consulted for FINCA International on microfinance regulatory issues in Amman, Jordan and worked as an international project finance attorney at Dewey & LeBoeuf, LLP. Alycia holds a law degree from Georgetown University, a master's degree in human rights and democratization from the University of Witwatersrand, and a bachelor's degree in political science from Yale University. Alycia serves on the boards of the South Africa-Washington Internship Program (SAWIP) and Friends of IDASA. She is an Advisory Board Member for New Markets Lab, Georgetown Law and International Development Society (LIDS), and Women LEAD.
Dr. Jennifer Lee is the Deputy Under Secretary for Health for Policy and Services for the Department of Veterans Affairs. She previously served as theDeputy Secretary of Health and Human Resources for the Commonwealth of Virginia. Previously, she was an assistant professor in the Department of Emergency Medicine at George Washington University. Her area of interest is in health policy and access to care, especially for vulnerable populations. In 2014, she was made Deputy Secretary of Health and Human Resources by Virginia Governor, Terry McAuliffe. She is currently the director of the emergency medicine department's Health Policy Fellowship Program, which trains early-career emergency physicians in the skills of policymaking and advocacy. Jennifer works clinically in the ER at George Washington Hospital and the National Naval Medical Center, and volunteers at the Arlington Free Clinic. She is the Vice-Chair of the Northern Virginia Access to Care Consortium and the Chair of the Board of the Hepatitis B Initiative of DC. She was also appointed by Governor Tim Kaine to serve on the Virginia Board of Medicine.
Emily Lenzner is the Senior Vice President of Global Communications at Atlantic Media. She oversees corporate communications for Atlantic Media and its six brands. Prior to Atlantic Media, Emily was Managing Director of SKDKnickerbocker, a firm that provides strategic advice, public relations, crisis communications, advertising, direct mail and research to Fortune 500 Companies, leading non-profit organizations, and elected officials. Her background also includes serving as Executive Director of Media Relations for ABC News in Washington. She was responsible for all public relations and communications for This Week with George Stephanopoulos, Nightline, and the Washington Bureau. In this role, she managed all media for Mr. Stephanopoulos, Nightline's current anchors and previously Ted Koppel, as well as ABC News' DC-based on-air talent. Emily took a year off from ABC to run media relations for National Public Radio in Washington, where, as the number two communications executive for the network, she established new procedures to make the company's media relations efforts more effective.
She filled in as George Stephanopoulos' editorial producer on This Week for eight months in 2007 and 2008 before returning to her role in ABC's media relations department. From 1995 to 1997, Emily was the associate producer for the News at Noon at KIRO TV in Seattle. Before that she worked on the picture desk at the Washington Post. Ms. Lenzner was an original founder and board member of the International Organization for Adolescents (http://www.iofa.org), an NGO committed to the health and well being of adolescents around the world and with a focus on stopping adolescent trafficking. Emily received a B.A. in English from Vassar College.
Jeri Powell is Director of Intergovernmental Affairs at NYC Department of Investigation. In her role, she advances DOI's anti-corruption mission, works closely with the Commissioner, focuses on managing legislative affairs, and represents the agency's policy goals through proactive engagement. From 2011 to 2014, Jeri was Founding State Director at StudentsFirst in Georgia, Florida, and Minnesota, and served as State Director in Connecticut.
When Jeri became a Fellow, she was an attorney at the New York law firm Davis Polk & Wardwell LLP, where she has been an associate since 2007. She was assigned to the Capital Markets group and from 2007 to 2009 she was assigned to the corporate department in the Paris office. She was a law clerk in the asset management and hedge fund strategies group at Goldman Sachs from 2005 to 2006. Prior to starting her career in law, Jeri was a motion picture talent agent trainee at Creative Artists Agency, a top talent agency in Los Angeles. She worked as a field organizer in Iowa and outreach coordinator in Wisconsin during the 2004 campaign primary season for John Edwards.
An active student leader, Jeri graduated from Duke University with an A.B. in Economics and French, where she was elected student body president and served as a student representative on the Duke Board of Trustees. She earned her J.D. from Columbia Law School and is admitted to the Bar of New York.
Allison Rogers is Director of Policy for the State of Rhode Island's Department of Administration. Allison was a Fellow for the Center for Diversity & The Environment, a TogetherGreen Fellow for TogetherGreen, and a Truman Security Fellow for the Truman National Security Project.
She has served as the Executive Director for former House Speaker Pelosi's Green the Capitol Program. She has worked for the House's Chief Administrative Officer Dan Beard and the Green the Capitol Office since 2007. Allison's day-to-day work includes overseeing the programs within the office, including the energy reduction strategy coordination and measurement of impacts; the environmental educational efforts for Members of Congress, their staff, and the millions of visitors who visit the U.S. Capitol; the project management for the design to relight the Capitol Dome; and many other exciting projects.
The first contestant in Miss America to run on a "Go Green!" platform, Allison was the recipient of the Miss America Organization's Quality of Life Award, an award that goes to one of the 52 national contestants to recognize dedication to her platform and service to her community. During her time as Miss Rhode Island, Allison worked with Former Vice President Al Gore as one of the first 50 people trained by The Climate Project and spent her 14 months of service traveling the country speaking to thousands of people on going green. Allison's previous professional experience includes climate science research at Brown University, conservation corps programs for inner-city youth in Boston, outdoor experiential learning programs in the White Mountains, and the coordination of green living programs at Harvard University, where she trained over 100 Harvard College, Business, and Law School students to become environmental leaders. Allison has studied within Harvard's Sustainability and Environmental Management program, Kennedy School of Government, Harvard Law School, and the Harvard School of Public Health/Medical School's Center for Health and the Global Environment. She holds an undergraduate degree in the Comparative Study of Religion and a Master of Education in organizational leadership and sustainability from Harvard University.
Karen Sommer Shalett is currently Senior Manager for External Relations and Communications for Population Services International She has a strong background in journalism, content management, editing, research and writing, employee management, and branding. As Editor-at-Large of The Aspen Institute, she oversaw and implemented the editorial calendar for the Aspen Idea blog and other digital content, tripling the website traffic within a year. She also fully modernized the magazine, wrote publications and stories, and helped develop brand strategy for partnerships and press. Having lost her home in Katrina, Karen decided to move her family to higher ground and took a position with the Washington Post as shopping columnist for the paper's Style and Sunday Source sections before becoming Editor-in-Chief of DC Magazine. When Karen was Editor-in-Chief of DC Magazine, she oversaw a staff of fourteen and managed an annual budget of $250K. She represented DC Magazine in print, radio and TV appearances, including on-going segments, as well as, identified synergistic partnerships and created campaigns to drive media. As a freelancer, she wrote for over a dozen publications including Women's Wear Daily and Lucky. In her previous position as a reporter for New Orleans' Times Picayune, she reported on the aftermath of Hurricane Katrina. She then launched the luxury shopping magazine Wish for the Times Picayune, where her work earned her a Louisiana Press Association award.
Rachel Sterne Haot is the Managing Director of 1776. Previously, Rachel was the Chief Digital Officer and Deputy Secretary for Technology for New York State. Before that, she was Chief Digital Officer for the City of New York, where her focus was serving New Yorkers with digital media, streamlining internal coordination, and supporting public-private partnerships with technology leaders. Her work was guided by the "Road Map for the Digital City," which Mayor Michael R. Bloomberg and she unveiled in May 2011. Prior to this role, Rachel was an independent consultant and Founder and CEO of GroundReport, a citizen journalism platform that empowers reporters to publish original, intelligent reporting to an international audience. She founded GroundReport in 2006 with the mission to democratize the media and help the world share its stories. She graduated magna cum laude from New York University, and is an Adjunct Professor at Columbia Business School.
Rachel has received numerous awards including: Businessweek's Most Promising Social Entrepreneurs (2009), CDO Summit's Chief Digital Officer of the Year (2014), City and Sate Above and Beyond Awards (2015), CNBC Next List (2014), Crain's 40 Under 40 (2011), Gotham Magazine Most Influential Women in New York (2015), Harvard Kennedy School's Innovations in American Government Bright Ideas Award (2015), and World Economic Forum Young Global Leader (2012-2015).
Alexandra Traber currently serves as a research associate for the National Security Council. She previously worked in the Office of the First Lady. As part of Mrs. Obama's Communications Office, Alexandra's duties included: assisting in the drafting of talking points, press releases, and briefings for the First Lady and other members of her staff. Prior to joining the First Lady's staff, Alexandra served as a research associate for President Obama's speechwriting office. She also served as the Women's Vote Director in Pennsylvania for then-Senator Obama's presidential campaign. In this role, Alexandra directed the women's outreach strategy and oversaw all outreach and communications efforts. Alexandra also served as Women's Outreach Director for then-Senator Hillary Clinton's successful primaries in both Kentucky and Pennsylvania. As part of the Clinton campaign's Finance Team she helped to develop, preserve, and grow the donor base in order to raise critical campaign funds. Alexandra is a graduate of Georgetown University's School of Foreign Service, with a B.S. in International Affairs focusing on Human Rights and Social Justice.
Katariina Tuovinen is currently the Chief Financial Officer/Regional Financial Management Director of the General Services Administration (GSA). Prior to this position, she was the Director of Client Solutions for Public Buildings Service, GSA in the Pacific Rim Region. She previously served as the Chief Administrative Officer at Yosemite National Park where she oversaw all of the park's administrative functions including budget, finance, information technology, housing management, acquisition management, property management, warehouse operations, and human resources. Katariina has held several positions within the National Park Service including as a Business Management Specialist in the Intermountain Regional Office, as a Special Assistant in the Washington Office of the Comptroller, and as the Budget Officer for Golden Gate National Recreation Area.
Before joining the National Park Service, Katariina worked on natural resource management issues in the United States and South Asia. In addition, she has private sector experience working on international business management strategies. Katariina has a bachelor's degree in Natural Resources and International Agriculture from Cornell University, an M.A. in International and Area Studies from the University of California at Berkeley, an M.S. in Environmental Science, Policy, and Management from the University of California at Berkeley, and an M.B.A. from Stanford University.
Since her Fellowship, Hua Wang graduated with her law degree from Northwestern University. She worked in private equity law and intelliectural progperty law, investment management, and founded SmartBridge. During her undergraduate years at Duke University, she worked as an investment banking analyst at Lehman Brothers. Hua developed a passion for financial markets and the business world. After college, she joined Accenture and focused on healthcare consulting and business development for outsourcing. She has worked on global projects and helped guide large companies and organizations through difficult market corrections while advising them on growth strategies and acquisitions.
Hua's experiences being an English as a Second Language student and first-generation immigrant have helped her to realize the difficulties of succeeding in a foreign nation and the importance of paving the way for new generations.