2012 Women's Executive Leadership Program Class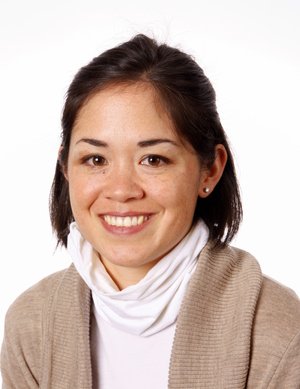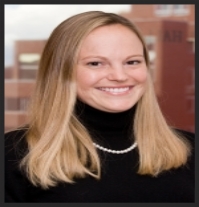 The members of the 2012 Class come from such diverse industries as the arts, education, law, military, medicine and technology. They are seeking to define their own unique pathways to power, develop the strengths and skills needed to become more effective in their current roles, shatter ceilings and defy conventional expectations of what they can achieve.
By offering innovative programming, partnering with prominent thought-leaders as mentors, and providing the individuals with a valuable peer-to-peer network, the Impact Center not only engages them for the length of their Fellowship, but brings them into the Impact Center network of leaders, setting the stage to continue their professional development long after their Fellowship ends. In turn, the Impact Center fosters the next generation of mentors and sponsors for countless young women who will need the same guidance and expertise in the future.
Heidi Brockmann Demarest
Heidi is Director of American Politics Program at US Military Academy's Department of Social Sciences. Previously she was the Deputy Brigade Commander of the 780th Military Intelligence Brigade at Fort Meade. During her WELP Fellowship, she was an Assistant Professor of American Politics at the United States Military Academy's Department of Social Sciences. She has served in the United States Army as a Major. She earned her Doctor of Philosophy in Political Science and Government from Harvard University and her dissertation was entitled: "The Budget Paradox: Simultaneous Stability and Volatility in the Army's Budget".
After graduating in 2001 from the United States Military Academy, Heidi was commissioned as a military intelligence officer and began her career with the 25th Infantry Division (Light) in Schofield Barracks, Hawaii. Heidi's interest in the intersection of military force and diplomacy led to her selection as the military assistant to the Political Advisor when the Division received orders to deploy to Afghanistan in 2004.
Heidi returned from her deployment in 2005 and began an assignment at Ft. Meade, Maryland in the National Security Agency. She soon assumed command of a company of 160 soldiers charged with emplacing and maintaining the Agency's classified communications networks. While in command, Heidi applied to graduate programs in political science and began her studies in the Government Department at Harvard University in the fall of 2008. By 2011, Heidi completed her Ph.D., focusing on the politics of congressional review of the Army's weapon systems budget. Heidi is currently teaching American Politics at West Point. She is interested in continuing to pursue a successful military career and learning as much as possible about how to leverage her experience into a meaningful and fulfilling leadership role in her organization.
Kate Thornton Buzicky
Kate is an attorney for the United States Attorney's Office, District of Minnesota. As a captain in the US Army Judge Advocate General's Corps (JAG Corps), she was deployed to southern Iraq, she served as a military prosecutor for 3rd Brigade, 1st Cavalry Division, a unit of about 3,500 soldiers. As a military prosecutor, she advised commanders on misconduct within their units and represented the United States government at courts-martial, hearings, and administrative proceedings. Kate has tried and won several complex felony cases and dozens of lower-level cases.
Prior to her assignment as a military prosecutor, she deployed to Baghdad, Iraq, with the 1st Cavalry Division headquarters. While in Baghdad, she worked as a legal advisor to the military intelligence, military police, and field artillery officers in her division. Her practice ranged from ensuring that all deliberate targeting of insurgent groups in the city of Baghdad complied with the law of armed conflict to providing legal advice on the safe and orderly release of the thousands of detainees held in US facilities. Kate received the Bronze Star Medal for her work in Baghdad.
Kate graduated from Princeton University in 2002. Selected as a 2002 Rhodes Scholar, she received a master's degree from Oxford University in 2005. She earned her law degree from Harvard Law School in 2007. She left the military in the spring of 2012 and to starting a civilian legal career in her home state of Minnesota with her husband, Jeremy Jacobs, who is a former JAG and also an Iraq veteran. For Kate, Pathways to Power is an incredible opportunity to learn how to adapt the skills she learned on active duty to a new career as a civilian attorney.
Marieli Colón-Padilla
Marieli Colón-Padilla is Managing Director of Blue Cross Blue Shield's Member Engagement for the Federal Employee Program. As Managing Director, Marieli is accountable for developing the overall integrated marketing communications, member engagement strategy and integration of the transparency strategy for the Federal Employee Program (FEP), the largest nationwide carrier in the Federal Employees Health Benefits Program, OPM Multi-State Plan Program and Medicare. She is responsible for developing a cohesive vision for effectively translating FEP's Member Engagement Strategy into key messages targeted to a variety of constituents as well as articulating the value of FEP and the results achieved by the FEP Director's Office to members, Plans, Office of Personnel Management (OPM), and the Blue Cross Blue Shield Association (BCBSA). Previously, she was a Principal Consultant for MCP Consulting, where she worked at developing integrated outreach plans and actions, creative concepts and branding, messaging and training, advocacy and event management, influence marketing techniques, and interactive public education campaigns engaging both internal and external stakeholders.
She was also Senior Vice President of Fleishman-Hillard's International Communications. She is also a member of the FH Hispania® practice group, which focuses on engaging stakeholders and media interested in issues affecting the Hispanic community. Before joining Fleishman-Hillard, Marieli was Director, Alliances, Affordability & Access, at Pharmaceutical Researchers and Manufacturers of America, serving Hispanics nationwide. There, she was responsible for implementing alliance development, grassroots, and communications strategies to impact short-term priority state and federal legislative issues, specifically by developing strategies based on priority issues to impact lawmakers, constituents, and local media outlets. In addition, she developed and implemented a diversity work group among PhRMA member company executives to identify resources within the industry and develop programs to address health disparities.
Marieli has more than a decade of expertise reaching Latino consumers through marketing efforts for the nonprofit sector, bilingual and monolingual education for Latinos on social and welfare issues, and bilingual media relations. She brings to her clients a strong background in key policy issues, third-party coalition building, strategic planning, public education, and message platform development and implementation. Through her career, she has developed Hispanic/Latino public affairs, communications programs, and campaigns for clients such as the USDA/Food and Nutrition Service's Food Stamp Program, Office of National Drug Control Policy, Department of Homeland Security's US-VISIT, and AT&T Corporation. She has also supported diversity outreach, marketing, and advocacy and communication initiatives for Merck Co., Johnson & Johnson, GlaxoSmithKline, AstraZeneca, Pfizer, and Abbott Pharmaceuticals.
An alumna of the National Hispana Leadership Institute, Marieli has also completed a Nonprofit Management Executive Certificate Program from the Center for Public & Nonprofit Leadership, Georgetown Public Policy Institute at Georgetown University; a Leadership Development Program for Minority Managers Certificate at the School of Professional Studies in Business and Education of the Johns Hopkins University; Leadership Development Program, Center for Creative Leadership Institute, Lisbon, Portugal; Leadership for the 21st Century: Effective Change Through Public Policy and Management Executive Certificate Program, John F. Kennedy School of Government, Harvard University, Cambridge, Mass.; and an Executive Education Program of Corporate and Civic Governance at the Harvard Business School in Boston. She obtained her bachelor's degree, magna cum laude, in business administration marketing management.
She currently serves on the Board of Directors of Dialogue on Diversity, Girls Scouts of the Nations Capital; Girl Scouts Women's Advisory Board; the U.S. Hispanic Leadership Institute; and the Commission to End Health Care Disparities. In addition, she serves on several business advisory boards, including the National Puerto Rican Coalition, the National Hispanic Health Foundation, the Cuban American National Council, and the National Hispanic Council on Aging, among others.
Kameka Dempsey
Kameka, Vice President Talent Development at BlackRock, is head of strategic design and facilitation for executive leaders at BlackRock and head of executive coaching in the Americas. She partners with business leaders to deliver their business and talent strategy and objectives through off-sites, team/individual development, and assessments. Prior to this role, Kameka was responsible for the global design and delivery of BlackRock's leadership & management development programs. She is specifically responsible for facilitating Managing at BlackRock, Influencing for Results, Driving Performance through Teams, development of new managers and other firmwide programs. In addition, she is part of the Women's Leadership Forum design and implementation team.
She also leads the firm's emerging work on unconscious bias through the Driving Better Decisions program. Kameka is the co-head of Professional Development for the Multicultural Network is a member of the NYC BlackRock Gives Committee leading the firm's relationship with Dress for Success Worldwide. Prior to her role at BlackRock, Kameka was with Goldman Sachs in the Office of Global Leadership & Diversity. Before that, Kameka held a variety of roles in people development .
Kameka returned to the private sector from her appointment in the Senior Administration of Yale University where she was also on the teaching staff of the Yale School of Management. Prior to her role at Yale, Kameka designed and delivered executive level educational programs at Duke Corporate Education. Kameka began her career as a business consultant with Accenture, her focus being strategic planning and business process design. Kameka holds a Bachelor's degree from Yale University and Masters of Education from the Harvard Graduate School of Education. She is a board member of the Phelps Association. She lives in New York City with her two teacup Chihuahuas.
Maya Enista Smith
Maya is Executive Director for Born This Way Foundation. In her previous role as Director of Impact + Operations, she helped the foundation, led by Lady Gaga and her mother Cynthia Germanotta, s founded in 2011 to foster a more accepting society, where differences are embraced and individuality is celebrated. The mission of Born This Way Foundation to support the wellness of young people and empower them to create a kinder and braver world.
During her WELP Fellowship, Maya was a Consultant for Health Leads, an organization that works to address all patients' basic resource needs and works towards directing the focus of all healthcare providers toward solutions that improve health, not just manage disease. Previously, she was an Advisor for Born This Way Foundation. Led by Lady Gaga and her mother Cynthia Germanotta, the Born This Way Foundation was founded in 2011 to foster a more accepting society, where differences are embraced and individuality is celebrated. The Foundation is dedicated to creating a safe community that helps connect young people with the skills and opportunities they need to build a kinder, braver world.
Maya joined the Mobilize.org team in July 2005 as Chief Operating Officer and became the Chief Executive Officer of a growing and innovative Millennial organization whose mission is to improve democracy by investing in Millennial-driven solutions.
Maya is a veteran in the public service sector. Maya has been active in public service since she was an undergraduate at Rutgers University, focusing mainly on voter empowerment and youth civic engagement. She began her career as the East Coast Coordinator for Rock The Vote at age 17, a position in which she registered over 30,000 young people. Through her work with Rock The Vote, Maya was awarded the first ever Rock The Vote "Rockin' The Street's" Award. She continued her voter registration work when she accepted the position of National Field Director for the Hip Hop Civic Engagement Project, a project that grew out of the successful National Hip Hop Political Convention in Newark, NJ. Maya organized a 13 state campaign that registered over 300,000 new voters in the "hip hop generation."
In addition, Maya serves on the Advisory Board for CIRCLE, the Working Group for the Civic Health Index of the National Conference on Citizenship, and the Board of Directors for BoardSource. For her leadership, Maya has been awarded a YouthActionNet Fellowship, the Independent Sector NGEN American Express Fellowship, Utne Reader's 50 Visionaries Changing Your World Award and WIN's Young Women of Achievement Award. In addition to her accolades, Maya has contributed to this vibrant sector by serving on the host committee for the 2010 National Conference on Volunteering and Service in New York City, NY as well as serving as a grant reviewer for competitive grant programs at the Case Foundation and the Knight Foundation.
Maya was awarded the competitive Prime Movers Fellowship of the Hunt Alternatives Fund. The Prime Movers Fellowship is a multi-year fellowship program for emerging and established social movement leaders working at the national level. Unlike other fellowships, the program emphasizes the professional development of individual leaders who engage masses of people. This focus allows leaders to think beyond their organizations and take on broader, more pivotal roles within their movements.
Maya, very proud of her Jersey roots, grew up in Maplewood, New Jersey and attended Columbia High School in Maplewood, NJ and Rutgers University in New Brunswick, NJ.
Melissa Fitzgerald
Melissa is the Senior Director for Justice for Vets. She is best known as a dynamic actress producer and social activist. Her acting career has included film, theater and television in New York and Los Angeles. She is best known for playing the role of Carol on NBC's award-winning political drama The West Wing. She recently completed filming the independent feature. Her film roles include, This is Not a Test, Simple Things, Monument Avenue, Frequency, and Love and Sex.
Earlier in her theatrical career, Melissa attended the prestigious Neighborhood Playhouse School of Theater, where she studied with Sanford Meisner. Melissa worked closely with Israel Horovitz on his plays North Shore Fish and Stage Directions, and also starred in the Los Angeles premiere of Graham Reid's modern Irish classic, Remembrance, with James Gandolfini, produced by Sean Penn.
Melissa is a founding member of Lunacy Theater Company. Based in Los Angeles, Lunacy's mission is to create and produce original stage productions and experimental work exploring seminal aspects of American culture. www.lunacytheater.org.
In 1995 she co-founded Voices in Harmony, a non-profit youth arts organization committed to empowering at-risk teens by cultivating personal, academic, and artistic excellence. www.voicesinharmony.org. Melissa served as Goodwill Ambassador and Board Member for the International Association of Physicians in AIDS Care (IAPAC), and traveled to South Africa as an IAPAC volunteer working with those infected and affected by HIV/AIDS.
Melissa is currently very involved in advocating for peace in northern Uganda and Central Africa and has spoken several times on Capitol Hill. In the summer of 2006 she traveled with the International Medical Corps as a volunteer to war-torn northern Uganda to work with IMC's gender based violence program and with malnourished children and their mothers giving birth to Hope Not Lost, a short film she produced, narrated by Martin Sheen documenting her experience. In 2007, she traveled back to northern Uganda as the producer of the film, Staging Hope, a documentary that follows Voices in Harmony as they take their unique theater program to northern Uganda. The result is a compelling film illuminating the situation facing teenagers in northern Uganda. Melissa has partnered on this project with two respected Humanitarian Organizations The International Rescue Committee (IRC) and International Medical Corps (IMC).
In addition to her own organizations and projects she is passionate about lending her support to others. She was a spokesperson for Environmental Alliance, a political organization designed to educate voters about environmental issues. In 2004 she traveled to battleground states carrying the organization's message to prospective voters as part of the Women's Tour for The Environment. Melissa represented the International Medical Corps at the Live 8 Concert and the G8 Summit as part of the ONE Campaign to end poverty. Major media coverage of Melissa's work with the ONE Campaign included CNN, BBC Radio, NBC, CNBC, People Magazine, Philadelphia Inquirer and others. Melissa performed with Martin Sheen, Bradley Whitford, Aaron Sorkin, Janel Moloney, America Ferrara and Alfre Woodard to benefit Kerry Kennedy's Speak Truth to Power, dedicated to the promotion of human rights awareness through engaging the public in issues-related programs and events. She has also served as a guest teacher for Teach For America.
In 2007 Melissa won a New York Times writing contest, Your Turn To Tell the Story sponsored by Nicholas Kristof. She has written pieces that can be found in the New York Times, Huffington Post, and the book, The Enough Moment by John Prendergast and Don Cheadle.
Chestnut Hill College awarded Melissa with the Gold Medal when she gave the commencement address in 2008. The Girl Scouts of southeastern Pennsylvania gave her the "Take The Lead" award. Melissa received her BA in Literature from the University of Pennsylvania and currently resides in Los Angeles.
Sophia Lopez
Sophia is Director of Blockchain Platform Worldwide Offering Management at IBM. Her previous role was as Director, WW Offering Management, Systems Solutions at IBM. Previously, she was IBM Program Director, Cloud, Analytics and Mobile WW Offering Management. She has also served as IBM Manager, Product Line Management and Market Enablement for Enterprise Platform Software, and IBM Client Executive for Technology, Services and Integrated Solutions for the Healthcare and Cross Industry. Sophia joined an elite development program in IBM that prepared her for a client representative role, one where she will be working with C-level executives across diverse companies to solve their current business challenges through innovative technology solutions that position clients for growth and transformation. As a Client Executive, Sophia was responsible for the total client relationship, she led the strategy and development of the overall account plant and identified opportunities for client-valued solutions involving multiple IBM products. She developed and executed a plan to address both IT and line-of-business organizations, leveraging other IBM subject matter experts, executives, thought-leaders, and sales teams to provide value to the client. She has a thorough understanding of the industry trends, financial measurements, performance indicators, and business processes. She was awarded the IBM Sales Eminence Hundred Percent Club in both 2012 and 2013. She was invited as a Guest Sales Speaker at IBM Healthcare Classroom to Client "Art of the Deal", IBM Information on Demand Big Data and Analytics Sellers Academy.
Sophia is the recipient of IBM's Software Top Gun Award, IBM's Hardware Top Gun Award, IBM's Global Services Top Gun Award, and GSS Top Award Sales Skills Performance (Distinction).
Sophia led thought leadership for IBM Business Process Management (BPM) software and in the social BPM arena, where the convergence of BPM and social technology, tech savvy business users, a shift in business user responsibilities, and globally integrated teams, have opened the doors to opportunities for business process innovation and enhanced productivity. She led briefings on IBM's business integration and optimization strategy and offerings for industry analysts, developed overall market segmentation and positioning, created outbound messaging and go-to-market plans, launched the division's flagship software-as-a-service product, defined channels/routes to market, and enabled sales and partners to meet revenue and profit goals.
In a prior role, she also helped IBM define the growth markets strategy and corresponding go-to-market tactics for a large software division in IBM. Sophia has an engineering degree from Harvard University, an MBA from UNC Kenan-Flagler Business School, and has worked previously in strategy consulting, finance, consumer packaged good marketing, and in a variety of international marketing, technology and education roles in the United States, Latin America, and Europe.
Katherine G. Minarik
Katherine G. Minarik is Partner at the law firm Bartlit Beck Herman Palenchar & Scott LLP. Katherine's practice focuses primarily on intellectual property and financial industry litigation. Prior to joining Bartlit Beck, Katherine served as a law clerk for the Honorable Diane P. Wood on the U.S. Circuit Court of Appeals of the Seventh Circuit. Katherine's professional experience includes serving as the Director of Campus Programs for the Feminist Majority Foundation, the Political Director for the National Women's Political Caucus, and a Business Analyst for McKinsey & Company.
She is the author of Word Games: Language, Intent, and Gender Discrimination Law Under the New Court, 1 Harv. L. & Pol'y Rev. 267 (2007) and co-author of Direct and Cross-Examination of a Patent Damages Expert, PLI Patent Litigation 2011 (forthcoming Oct. 2011). Katherine was a research assistant for U.S. Representative Carolyn Maloney's book "Rumors of Our Progress Have Been Greatly Exaggerated" (2008). Katherine covered women's soccer for American Soccer News from 2002 to 2006, including coverage of the 2003 Women's World Cup.
Katherine received her law degree from the University of Pennsylvania Law School, magna cum laude and Order of the Coif. During law school, Katherine launched the American Constitution Society's national law student writing competition and co-founded the first reproductive rights law school clinic in the country. Penn Law awarded Katherine the Henry Meacham Award, given annually to the graduating student who made the most outstanding commitment to public service. Katherine holds a masters degree from the London School of Economics, where she studied as a Thouron Scholar, and earned her undergraduate degree from the University of Pennsylvania, summa cum laude and Phi Beta Kappa. She is a member of the Board of Directors for Personal PAC and for the Chicago Lawyers' Chapter of the American Constitution Society. And she co-teaches a Trial Technologies course at Northwestern University Law School.
Cotrane Penn
Cotrane Penn is a School-Based Mental Health and Substance Abuse Prevention Program Specialist at Charlotte-Mecklenburg Schools. In her role, she oversees the provision of mental health therapy and other services by private mental health agencies within the school district, and manages the district's substance abuse prevention program. She is also an Adjunct Faculty member for the Argosy University Psychology Department. There, she facilitates online courses including Introduction to Psychology, Interpersonal Psychology, and Cognition and Learning.
Previously, she was an Intervention Team Specialist with the Charlotte-Mecklenburg School District. She oversaw the functioning of 28 elementary, middle, and high school problem solving teams. Cotrane earned her Ph.D. in School Psychology from the University of California, Berkeley. Her studies and research focused on the achievement of African-American students and the influence of parental involvement on school outcomes. Cotrane is a recipient of the American Psychological Association's Minority Fellowship Award and UC Berkeley's Graduate Opportunity Fellowship. Following graduate school, she worked as a school psychologist in California and North Carolina.
As an intervention team specialist, Cotrane provides oversight, professional development, and direct support to school-based teams whose function increases at-risk student achievement by providing interventions and services in lieu of special education referrals. She conducts trainings on data-based decision making, scientifically research-based interventions, System of Care mental health service delivery, and a host of other topics relevant to the achievement of struggling students. Furthermore, she is an integral member of the district's Response to Instruction (RtI) initiative, working to develop the district's RtI framework, process, and the accompanying electronic data management systems.
Cotrane was born and raised in Milford, Massachusetts. She is a proud graduate of Hampton University and currently resides in Charlotte, North Carolina. Cotrane is the wife of Courtney Penn, Sr. and mother to Courtney Penn, II.
Jessica Robinson
Jessica is the Founder of Consciously Secure Living. Based off her #1 best-selling co-authored book, Mission Unstoppable, she works with individuals to help them create an internal safe space. She also works with leaders to create safe spaces and cultures where each person can fully bring themselves to work and reach their full potential. Jessica created her brand when nothing like it existed and that specifically served women and diverse communities.
Jessica is also the Founder and CEO of PurePoint International. She provides training for leaders on preventative crisis management strategy plans and recommendations, she provides expert recommendations on security concerns, she develops relationships with local and federal Law Enforcement and other corporate stakeholders to resolve security concerns and to increase financial goals. She is passionate in providing thought leadership on global safety and security, and women peace and security.
She is also a Member of the Committee on Public/Private Partnerships for UN Women, Board Member of World Pulse, and Board Director of External & Strategic Partnerships for Emerging Global Leaders Circle, Impact Leadership 21. As Board Director, Jessica supports the global movement of the acceleration of women at the highest levels of leadership in the 21st Century. The Impact Leadership 21's goal is to participate in creating a gender-balanced leadership at the top. She co-coordinated the organization of the Emerging Global Leadership Academy.
She previously worked as a district leader in the area of Assets Protection for Target Corporation in the Metro-NYC area. Ms. Robinson's job duties include leading teams in reducing loss in a $407M district via problem solving and execution of best practices, maintaining a safe environment via crisis leadership training, community involvement and talent training and development. Prior to this position from 2008 to 2011, Ms. Robinson supported Target's strategy on public/private partnerships with public safety agencies and organizations, not only developing and sustaining relationships, but developing, creating, and implementing various strategies and training tools. From 2006 to 2008, Ms. Robinson was an Executive Team Leader in Assets Protection, where her responsibilities included, among others, decreasing loss related to theft and fraud, community engagement, crisis response, and talent management.
Ms. Robinson has served on the board, or committees, of numerous non-profit organizations including, Washington DC Police Foundation - Women's Committee, National Black MBA Association - Philadelphia Chapter, Opportunities PA, and the International Organization of Black Security Executives – Student Education Committee.
Ms. Robinson received her Master's in Public and International Affairs from the University of Pittsburgh with a focus in Security and Intelligence Studies and earned an East Asian Studies Certificate with a focus on China. She received a B.S. from Western Illinois University where she graduated with honors.
Dr. Melissa Simon
Dr. Melissa Simon is Vice Chair, Clinical Research and Associate Professor at Northwestern University, Feinberg School of Medicine. She was appointed to US Preventative Services Task Force. She is an Obstetrician/Gynecologist and the Director of Patient Navigation at the Robert H. Lurie Comprehensive Cancer Center at Northwestern University Feinberg School of Medicine. She holds joint appointments as an Assistant Professor in the Departments of Obstetrics and Gynecology, Preventive Medicine, Medical Social Sciences and the Buehler Center on Aging, Health and Society. Having worked in many developing countries, she is an ardent advocate of partnering with her patients to achieve optimal health and believes in the power of culturally relevant and literacy appropriate behavioral health services interventions to improve health.
Dr. Simon holds a strong research interest in leveraging research to empower, improve the health, and advocate for low income, medically underserved women across the lifespan. Dr. Simon's research aims to merge social epidemiology principles with health services research to reduce health disparities through a community-based participatory research (CBPR) framework. She is the Principal Investigator on several federal and foundation grants on barriers low income women face in obtaining cancer treatment across the care continuum and on patient navigation-based interventions to overcome these barriers. Her research also seeks to mitigate the health related poverty trap among family caregivers through inbuilt economic resilience options.
Dr. Simon has held many leadership roles in organized medicine and advocacy, including local and national leadership roles in patient navigation, health care advocacy groups and health policy making bodies. She recently has been working on initiatives to build a healthier Chicago and improve Illinois' breast cancer screening and treatment quality.
Dr. Simon received her BA at the University of Chicago and a Master's degree in Public Health in Epidemiology at the University of Illinois at Chicago. She attended medical school at Rush Medical College and completed an Obstetrics and Gynecology residency at Yale-New Haven Hospital and Geriatrics training at Johns Hopkins University. She completed a fellowship in Family Planning and Reproductive Health and is a former Women's Reproductive Health Research Scholar (NICHD WRHR) at Northwestern.
Victoria Tung
Victoria Tung is Director of Public Affairs for Texas Instruments. Previously, Victoria was Senior Government Relations Consultant for Silicon Valley Leadership Group.
Her background also includes serving as the Associate Director for Legislative and Intergovernmental Affairs for the Office of the Secretary and Senior Advisor on Asian American and Pacific Islander Affairs at the Department of Commerce. In her role, she advises the Secretary of Commerce on legislative issues and congressional relations, as well as the Department's outreach to the nation's governors and mayors. She manages these efforts and the Department's relationships with eight congressional committees of jurisdiction across her portfolio, which includes economic development, census/economic analysis, minority business development, innovation and entrepreneurship and recovery act implementation. Additionally, Victoria advises the Secretary of Commerce on Asian American and Pacific Islander issues and is working closely with the White House Initiative on Asian Americans and Pacific Islanders to increase access to and participation in federal programs for Asian Americans and Pacific Islanders (AAPI).
Prior to her appointment to the Obama Administration, she was the first Executive Director of the Congressional Asian Pacific American Caucus (CAPAC). Victoria had the unique responsibility to ensure that CAPAC was a leading voice for AAPI population, which has been historically overlooked, particularly on the federal level. She also worked closely with Senate and House Democratic Leadership, national community based organizations, federal agencies, the private sector and other constituency groups such as women, LGBT, African American and Latino groups to educate Members of Congress and their staff on pertinent domestic policy issues affecting our nation's minorities. Victoria also spent some time as a congressional fellow for Congressman Mike Honda of California. Throughout her six years on Capitol Hill, Victoria played a significant role in shaping the Congressional policy agenda for AAPIs in this country through her advocacy and leadership.
Her passion for policy, advocacy and politics can be seen through her active involvement in the past few Congressional and Presidential campaigns. She played an integral role during the Obama campaign with their AAPI outreach. During the 2006 election cycle, Victoria helped lead the Democratic National Committee's AAPI pilot project in Las Vegas, Nevada. During the 2004 Presidential cycle, she was on the Kerry-Edwards Health Policy Team. She has also been active in her community through her work and leadership with the Congressional Asian Pacific American Staff Association, Asian American Action Fund-Young Professionals Group, Everybody Wins Reading Program and the National Asian Pacific American Women's Forum.
Victoria recently received the Leadership Education for Asian Pacific David Barclay Leadership Award. Victoria was listed as one of Capitol Hill's top staffers in the National Journal's "The Hill People" and received the Kellogg Health Scholars Minority Health Award. She is a graduate of the University of Pennsylvania where she majored in International Relations.
Amita N. Vyas
Amita N. Vyas, PhD, MHS, At the age of 20, Professor Vyas journeyed to Calcutta to work alongside Mother Teresa in the Missionaries of Charity. In one eye-opening summer, she saw what the social determinants of health and well-being really mean to vulnerable populations, and from that extraordinary experience decided to pursue a career in public health.
Today, her work focuses on women's and adolescent's reproductive health. Dr. Amita Vyas is an Assistant Professor & Director of the Maternal & Child Health Masters in Public Health program in the Department of Prevention and Community Health at the George Washington University School of Public Health and Health Services, and holds an adjunct appointment with the Johns Hopkins Bloomberg School of Public Health.
Dr. Vyas received both her Masters in Demography and a Doctorate in Population and Family Health from Johns Hopkins University where she earned awards for outstanding academic achievement and scholarship. At George Washington University, Dr. Vyas teaches Reproductive Health: US and Global Perspectives; Maternal and Child Health; Social and Behavioral Approaches to Public Health; and Social Entrepreneurship. Dr. Vyas mentors dozens of students each year, some of whom have received awards.
Currently, Dr. Vyas is conducting research on teen pregnancy prevention; nutrition and physical activity; coping and risk behaviors among HIV positive urban youth; and health care access and behaviors among South Asians living in the Washington DC metropolitan area. Dr. Vyas has given lectures and speeches around the country including the Aspen Institute and Capitol Hill. Dr. Vyas served as President of the Network of South Asian Professionals; Dr. Vyas was a founding board member of the South Asian Public Health Association, where she edited the first ever "Brown Paper"--a literature review on the state of South Asian American health issues with the purpose of establishing an agenda for future research and policy; and Dr. Vyas served on the Board of Directors for the Indian-American Leadership Incubator.
Dr. Vyas is currently on the Board of Directors for the D.C. Campaign to Prevent Teen Pregnancy a local non-profit organization engaged in improving the health and well being of District teens by cutting the teen pregnancy rate in half by 2015.
In 2007, Dr. Vyas founded the Global India Fund, a non-profit organization committed to inspiring global philanthropy by providing secure and transparent giving options to individual and corporate donors. GIF showcases the work of credible non-profit organizations in India and empowers donors to choose which organizations to support. Dr. Vyas resides in Mclean, Virginia with her husband and three young children.
Elizabeth Young McNally
Elizabeth Young McNally is an Principal at McKinsey & Company's New York office, where she is a member of the financial services practice. Previously, she spent eight years in the active duty Army. During that time, Liz served two tours in Iraq, including a year as the speechwriter for General David Petraeus, the commander of military forces in Iraq.
A Rhodes Scholar and Truman Scholar, she graduated from the US Military Academy and also received an M.Phil in international relations from Oxford University. She is currently a member of the West Point Board of Visitors and a Term Member of the Council on Foreign Relations.